In a conversation on new TV technology, Dolby Laboratories executive Pat Griffis described the three major ways that new technologies are improving the television image. "The more pixels we have, we get to the point where our eyes can't see anymore — and we're almost there," he said. "Once we have motion, you get motion blur. We fix that by creating faster pixels with higher temporal resolution. The last and most important is how about making every pixel better?" The answer — no surprise to any CES 2016 attendee — is HDR.
Moderated by AVS Forum editor Scott Wilkinson, executives drilled down into the details of how HDR improves the image and how it will be implemented in content and TV displays. "Transitions are painful," admits Griffis. "Remember the transition from SD to HD, and aspect ratio from 4:3 to 16:9? Here we are again. The good news is we've been there — and with digital technology and metadata, we can do a lot more."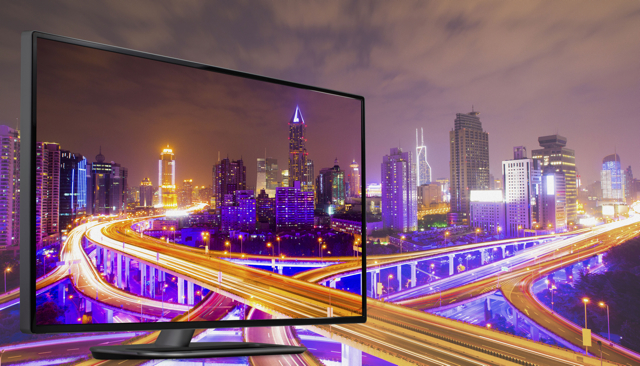 The Holy Grail for engineers, adds Griffis, is "to reproduce every color we can see as human beings." 20th Century Fox Film Corp. CTO Hanno Basse, whose company is a member of the UHD Alliance, notes that the just-issued Ultra HD Premium designation, will let the consumer know that the display and content meet those standards.
"We believe this is the first time the content and the CE industry came together to talk about how the content will look on the display," he said. "We're happy we were able to come to an agreement.
Samsung exec Dan Schinasi, whose company is an UHD Alliance founding member, describes the Ultra HD specifications as "a very large container" that intermixes the Y color gamut and HDR. "We're giving artists a much larger palette, a bigger canvas," said Basse. "Then we say, have at it. Do what you want to do. They have creative freedom. Our artists haven't been as excited about a technology in a long time."
With regard to higher frame rates, video producer Joe Kane recommends the tutorial on the Pickfair Institute website. "A lot of people will still want to work in 24 fps and that's their artistic choice and prerogative," he said. "But there is an argument for 120Hz, including variable frame rate."
Wilkinson wonders if there will be co-existence issues between the UHD Alliance's HDR 10 open standard and proprietary systems from Dolby, Technicolor and Philips. No, said Basse, who notes that HDR 10 is mandatory but that the user can "enhance that experience further with a proprietary method."
"But they are not mutually exclusive." Dolby's Griffis agrees. "We're on the same page," he said. "HDR 10 and Dolby Vision are complementary."
Kane reports that manufacturers who want to have their equipment tested for compliance to the Ultra HD standard can do so via the UHD Alliance or, for those who aren't UHD Alliance members, at various plugfests. "The UHD Alliance and many other organizations are going out of their way to make this work," he said.
Topics:
20th Century Fox
,
AVS Forum
,
CES 2016
,
Dan Schinasi
,
Dolby Laboratories
,
Dolby Vision
,
Hanno Basse
,
HDR
,
HDR10
,
HFR
,
High Dynamic Range
,
High Frame Rate
,
Joe Kane
,
Metadata
,
Pat Griffis
,
Philips
,
Pickfair Institute
,
Plugfests
,
Resolution
,
Samsung
,
Scott Wilkinson
,
Technicolor
,
UHD Alliance
,
Ultra HD Premium
,
Y Color Gamut