Netflix is poised to significantly expand its international subscriber base, according to research from Goldman Sachs. The company is expected to add six new markets this year, followed by four new markets annually. Its total of 11.7 million paid international subscribers, reported at the end of the first quarter, is projected to grow to 62 million by the end of 2017. Since mobile is considered a platform for potential growth, Goldman expects a shift in viewing among toddlers and children.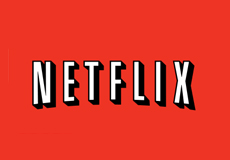 "The streaming-video giant has invested heavily in content for children at a time when kids are spending more time on mobile devices," reports Businessweek. "Right now, only 3 percent of Netflix viewers are children, Goldman analyst Heath Terry wrote, 'which leads us to believe that (1) the kids opportunity is large, and (2) Netflix is under-penetrated.'"
Netflix should have an advantage with kids since it follows no formal programming schedule, something that appeals to younger viewers who are increasingly using tablets and smartphones and less patient with traditional distribution models.
The Goldman report explains: "Kids aged 0-8 in the U.S. are increasingly gaining access to mobile devices, as 75 percent of kids now have access… compared to 52 percent just two years ago, according to Common Sense Media. Interestingly, 7 percent of kids already have their own tablets, and to put this into perspective, only 8 percent of adults had their own tablets just two years ago."
The report suggests that projected international expansion will bring Netflix's subscriber base to 207 million. "Goldman thinks Netflix should be able to capture 30 percent of this audience as HBO currently has about 33 percent market share in its international markets," reports Business Insider. "Additionally, Goldman sees Netflix's U.S. user base growing to 55 million in 2017 from 46 million at the end of the first quarter."
According to Goldman: "While most estimates of Netflix's subscriber opportunity focus on broadband households, we believe this will increasingly understate the size of the market as more content is consumed through the growing ecosystem of connected devices and off wired networks. At $8.99, Netflix could increasingly come to be viewed as a high value add-on to a wireless data plan for any number of devices."
Topics:
Broadband
,
Cable
,
Children
,
Common Sense Media
,
Distribution
,
Global
,
Goldman Sachs
,
HBO
,
Heath Terry
,
International
,
Internet
,
Mobile
,
Movie
,
Netflix
,
Networks
,
One Demand
,
Online
,
Programming
,
Report
,
Research
,
Schedule
,
Smartphone
,
Streaming
,
Tablet
,
Television
,
Trend
,
Video
,
VOD
,
Wireless
,
Worldwide