One new feature suggests that Twitter may be experimenting with online shopping. "Buy Now" buttons began appearing in the mobile app this week in tweets from Fancy, an online retailer. The buttons previously took users to a checkout page, but the function is no longer active. If the function is restored, it will be the first time that Twitter allows users to pay for products from a tweet. Twitter has been expanding its e-commerce capabilities since the company went public.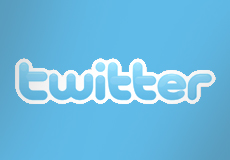 Fancy previously pitched its e-commerce ideas to Twitter; Re/code unearthed mockups for an e-commerce integrated Twitter in January. Fancy likely had Twitter's approval to include the "Buy Now" buttons in their tweets this week.
Twitter has been experimenting with commerce since the company went public in November. Some investors were worried about the social network's ability to generate new streams of revenue, which is currently reliant on advertising. Twitter shares have now dropped to about $42.30, compared to the $70 shares that the company was selling in December.
To expand their commerce presence, Twitter hired Nathan Hubbard, the former CEO of Ticketmaster, to be the first head of commerce. In May, Twitter finalized a deal with Amazon that allows online shoppers to add a product to their online shopping carts through a tweet.
"If Twitter does add in-tweet purchases, it would follow another major social network in adding shopping to its platform," notes The Los Angeles Times. "In 2012, Facebook added an e-commerce feature by making it possible for users to buy and send gifts to one another. Users can send gifts at any time, but on users' birthdays, Facebook highlights the feature to users' friends, suggesting that they send something."
Topics:
Advertising
,
Button
,
Buy Now
,
Checkout
,
Commerce
,
E-Commerce
,
Facebook
,
Fancy
,
Friends
,
IPO
,
Mobile App
,
Nathan Hubbard
,
Online Shopping
,
Purchase
,
Retail
,
Retailer
,
Revenue
,
Shares
,
Shopping
,
Shopping Cart
,
Social Media
,
Ticketmaster
,
Tweet
,
Twitter