New media companies that attracted an entire demographic away from traditional television are making a counterintuitive move by producing TV programs, often in partnership with networks and other Hollywood players. BuzzFeed, Vice Media and Huffington Post are among the companies now inking deals with HBO, A+E Networks, Comcast's Universal Studios and Hearst Television. One big reason why is that new media purveyors have to meet expectations of sky-high valuations, and TV is a more predictable revenue stream than online video.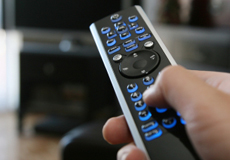 According to The Wall Street Journal, while new media companies get the buzz, their advertising revenues pale next to those of traditional TV outlets. Research firm eMarketer forecasts TV ad spending at $70 billion this year, compared to $7.8 billion for online video. At the same time, investment rounds into the new media companies are based on high valuations.
For example, BuzzFeed received a $200 million investment from NBCUniversal, valuing the company at around $1.5 billion. BuzzFeed chief executive and founder Jonah Peretti finds the potential revenue from licensing a TV show to be irresistible.
"Even having a little exposure to those platforms can be pretty lucrative for us," he explains. "The economics of traditional platforms are still so much richer."
BuzzFeed may produce its own shows, but plans to partner with traditional studios for comedies or dramas. "If we were doing something that felt like a traditional show on broadcast TV we'd want to do that in partnership with people who know how to make TV and film," he says.
With that, Peretti acknowledges what other digital media executives know: producing TV is expensive, frustrating and risky. So, the companies continue to make deals.
"There are changes happening in the television business, and digital media now resembles in many ways what cable looked like in the 1980s," says founder Arianna Huffington, who plans to develop HuffPost TV programs and ink licensing deals worldwide. "There are tremendous opportunities to reach audiences in new ways."
Topics:
A+E Networks
,
Advertising
,
Advertising Revenue
,
Arianna Huffington
,
Broadcast TV
,
BuzzFeed
,
Cable TV
,
Comcast
,
Comedy
,
Drama
,
Film
,
HBO
,
Hearst Television
,
Huffington Post
,
HuffPost TV
,
Jonah Peretti
,
Licensing
,
Movies
,
NBCUniversal
,
Online Ads
,
Online Video
,
Television
,
TV Programming
,
Universal Studios
,
Vice Media
,
Video