AT&T is introducing a new Internet TV bundle that offers U-verse high speed Internet, U-verse TV, HBO, and a year-long subscription to Amazon Prime. The bundle is priced at an introductory rate of $39 per month. This move is part of AT&T's strategy to lure cord-cutters who unbundle their expensive cable packages to opt for more online steaming options. AT&T's partnership with Amazon Prime also shows the company's interest in expanding its content offerings.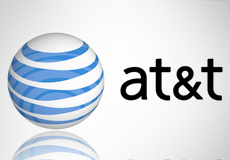 Only new members can sign up in an area where U-verse is available and they must commit to a 12-month contract. After the initial year, rates will return to regular cable prices.
The AT&T and Amazon Prime bundle makes both companies formidable competitors in the race to shape the new TV landscape.
"As TV becomes something we watch on the Internet and online video becomes something we watch on our TVs, the line between who makes and who delivers video content becomes very fuzzy," reports Wired. AT&T, for example, bought the popular YouTube multichannel network Fullscreen for more than $200 million.
HBO may also be experimenting with its online-only presence in AT&T's Internet deal.
"HBO is often considered one of the few shackles that keep cord-cutters tied to the traditional pricing tiers of cable," notes The Wall Street Journal. Amazon Prime is only a few shows short of being an online hub for HBO shows, so Wired suggests that the two companies could work together to siphon viewers from Netflix.
Topics:
Acquisition
,
Amazon Prime
,
AT&T
,
AT&T U-verse
,
Broadcast
,
Bundle
,
Cable
,
Distribution
,
Fullscreen
,
HBO
,
Internet
,
Internet TV
,
Netflix
,
Premium Cable
,
Streaming
,
Subscription
,
Television
,
TV
,
U-verse
,
Unbundle
,
Video