The Des Moines Register, which reaches 420,000 readers, has launched a virtual reality story to examine how the demographic and economic changes in Iowa are affecting one farming family. The readers of the paper can step into the Dammann family farm and click on objects to learn about how different issues impact Iowa residents. Only 125,000 Oculus Rift headsets are in circulation, but this story may be one of the first steps toward integrating VR into journalism.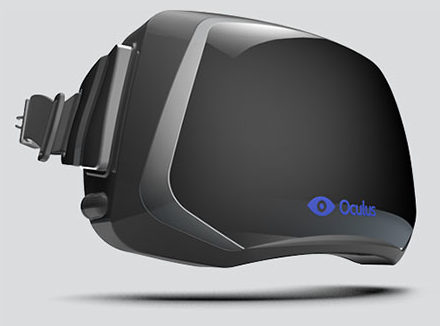 The story, known as "Harvest of Change," focuses on aging, culture, immigration, technology and globalization. The narrative is non-linear, meaning that VR users can navigate the virtual farm on their own and choose which objects and issues to examine further.
"If it strikes you a bit odd that the country's 71st largest newspaper (and one that targets a rural audience, no less) is investing in high-tech storytelling, well, that dissonance might be the point," suggests Fast Company.
"It's an attention-grabbing experiment, sure, but it hints at some potential future applications that newspapers on either coast might want to pay attention to. The goal was to do 'explanatory journalism,' says Mitch Gelman, VP of Gannett Digital. 'But we wanted to do it in a character-driven way.'"
"Harvest of Change" was recorded over the course of three months with a very small camera crew. Gelman and Anthony DeBarros (also of parent company Gannett) told The Wall Street Journal, "The costs of developing the reporting methods were fairly low, since the game technology at its core is inexpensive and is well established, so there is no shortage of programmers familiar with it."
Many rural residents of the Des Moines area probably won't have Oculus Rift headsets, which are still in prototype mode, but they can watch it in a 2D format from their computers. The Oculus Rift experience still suffers from crude graphics and a tendency to make some users nauseous or dizzy.
However, this VR experiment may be a stepping-stone for larger projects. Gelman believes this technology is the next step for journalists, but he stresses that multimedia still depends on a character-driven story.
To check out the story, visit The Des Moines Register.