Netflix is starting to provide all of its subscribers with access to Super HD and 3D content. The company announced that it is no longer obligatory for a subscriber to have Open Connect to access higher bitrate HD streams, as well as 3D titles. Netflix may face challenges convincing ISPs to adapt Open Connect; issues related to peering and local content caching are not completely resolved. Netflix also plans to unveil Ultra HD, with four times the screen resolution of HD, in 2014.
"The subscription-video company launched Super HD along with a few dozen 3D titles in January, only through ISPs with a direct connection to Netflix," reports Variety. "That was designed to be an incentive for ISPs to join its Open Connect CDN program, which saves Netflix money on Internet transport costs and delivers content faster to subscribers."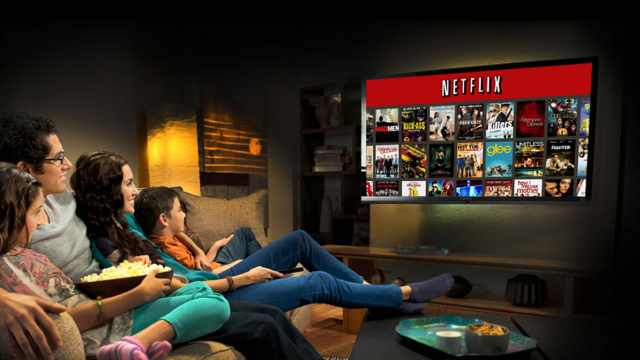 The company describes Super HD as comparable to Blu-ray quality.
"Super HD streams are essentially 1080p HD streams with less compression, which should make for a better picture quality," explains GigaOM. "Netflix recommends that members have at least 7 Mbps of bandwidth available for best results, but the company also serves a less-demanding Super HD version that only requires around 5 Mbps of bandwidth. 3D streams can require up to 12 Mbps of bandwidth, according to Netflix."
Although Netflix's 3D selections are limited, the company is working hard to provide subscribers with more movies and TV shows in HD, including exlusive Netflix content such as "House of Cards."
When Netflix first released its higher bitrate HD streams in January, those lacking Open Connect were encouraged to contact their ISP.
"This kind of public petitioning didn't go over well with everyone, and Time Warner Cable even alleged that Netflix was violating net neutrality principles — a somewhat ironic charge in light of various efforts by ISPs to get content providers to pay for the videos their customers are consuming," notes GigaOM.
"By making Super HD and 3D available to everyone, Netflix has arguably one less carrot in its arsenal to convince ISPs to adapt Open Connect — but the company hasn't given up completely on the idea to make this more of a public issue. Netflix is continuing to expand its monthly ISP ratings, which highlight the average speed its customers see on various ISP networks."
Netflix is also planning to add 4K streams in the future. CEO Reed Hastings said Ultra HD streams may be available as early as next year.
The Super HD offerings are only available on compatible devices including Sony PlayStation 3, Apple TV with 1080p, Roku with 1080p, Nintendo Wii U, TiVo Premiere DVRs, and connected devices with existing Netflix 1080p support.
Topics:
1080i
,
1080p
,
3D
,
4K
,
Apple TV
,
Bandwidth
,
Blu-ray
,
CDN
,
DVR
,
Entertainment
,
Film
,
HD
,
House of Cards
,
ISP
,
Movie
,
Net Neutrality
,
Netflix
,
Nintendo
,
Online
,
Open Connect
,
PS 3
,
Reed Hastings
,
Roku
,
Sony
,
Stream
,
Streaming
,
Subscriber
,
Super HD
,
Television
,
Time Warner
,
TV
,
Ultra HD
,
Video
,
VOD
,
Wii