Netflix has the largest global audience of any paid streaming service and produces the most original content, optimum position to recommend camera specs and photographic best practices. Netflix requires that at least 90 percent of a program's content be captured using hardware from its "approved camera list," which currently includes 51 models from seven manufacturers. There are some exceptions, mainly for documentaries. But the care the company takes in vetting the list — with input from creatives, camera manufacturers and global experts — makes the five-year-old tradition respected guidance for video professionals.
"If a camera meets these specifications, it is not only approved for use on Netflix productions but should be considered a top choice for purchase by most production companies," writes TV Technology, lauding its "rigid standards."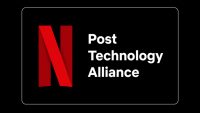 In 2018, the streamer debuted the Netflix Post Technology Alliance, complete with a logo program designed to assist creators in ensuring their original content complies with Netflix technical and delivery specifications.
The list includes cameras from ARRI, Canon, Panasonic, RED, Panavision, Sony and Blackmagic. iFilmThings provides the complete list of 51 and neatly summarizes Netflix's capture specifications: "Camera resolution must be a true 4K UHD sensor. Codec can be lightly compressed or uncompressed RAW or intraframe based codec with 4:2:2 chroma-subsampling or greater."
Bit depth "must be 10 bit or greater," iFilmThings explains, adding the data rate requirement is "a minimum 240Mbps at 24fps. Color space must be scene-referred color space (S.Gamut3, ALEXA wide gamut, REDWideGamut, etc.). Transfer function needs to be a scene-referred transfer function (Slog3, Log C, Log3G10, VLog, etc.)."
But not all cameras that meet those specifications make it onto the Netflix list. "Other attributes taken into account include dynamic range, form factor, stability and workflow compatibility," says TV Technology.
"Some of the models on the list are seriously expensive — and would usually be hired by filmmakers — but there are a surprising number of relatively affordable models in there too," reports Digital Camera World, which offers its picks of the 13 "best Netflix approved cameras in 2023."
Related:
The Canon EOS R5 C Is Now Netflix Approved, PetaPixel, 3/31/23