At the UBS Global Media and Communications Conference, Netflix chief content officer Ted Sarandos said the company is facing pushback from television networks and Hollywood studios balking at selling global rights. Netflix has set the goal of offering service in every country in the world by the end of 2016, in part to offset a slow-down in domestic subscription growth. To do so, the company is committing to 31 original scripted shows slated for 2016, more than double the 15 that aired in 2015.
The Wall Street Journal quotes Sarandos saying that, in the pursuit of global licensing deals, Netflix "isn't asking for a discount when negotiating" for them. He argues that licensing to Netflix is "economically neutral" compared to inking deals with regional broadcasters.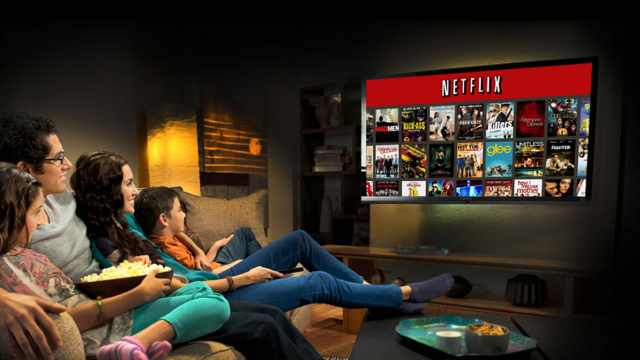 Still, The Verge notes that global licensing is a "vicious cycle." "Expanding into original content means other networks are more hesitant to license their own shows to Netflix, which means Netflix has to make even more of its own original content to remain competitive."
The company's worldwide expansion, notes WSJ, is "vital for Netflix to offset ballooning content costs," and Sarandos is optimistic about its prospects, noting that its Bill Murray holiday special, "A Very Murray Christmas," is in the top 10 on Netflix's service in Japan.
The Verge reports that Netflix is gearing up to produce not just 31 scripted shows, but also 10 new feature films, 30 kids' shows, 12 documentaries, and 10 stand-up specials. Netflix isn't, however, interested in getting into sports or news, given its on-demand viewing experience. Sarandos also states that Netflix's movie output deal with Disney could be its last such deal domestically.
With regard to global expansion, Netflix moved into Italy, Spain, Japan, Australia, New Zealand and Portugal in 2015. International expansion, says The Verge, is an advantage in creating more original programming, including this year's "Narcos," in partnership with Telemundo, and its first Spanish-language series, the Mexican "Club de Cuervos." In 2016, Netflix will premiere French drama "Marseille," the Brazilian "3%," and its first Italian original series, "Suburra."
Topics:
A Very Murray Christmas
,
Australia
,
Brazil
,
Club de Cuervos
,
Disney
,
Documentary
,
Italy
,
Japan
,
Licensing
,
Marseille
,
Movie
,
Narcos
,
Netflix
,
New Zealand
,
On Demand
,
Original Content
,
Portugal
,
Series
,
Spain
,
Suburra
,
Ted Sarandos
,
Telemundo
,
UBS Global Media and Communications Conference
,
Video
,
VOD