NBCUniversal presented its Peacock streaming service to journalists, ahead of the planned April 15th launch. The service, which relies on ads not subscriptions, will offer news, sports and other live broadcasts in addition to 15,000 hours of TV shows and movies. NBCUniversal chairman Stephen Burke described Peacock as "the equivalent of a 21st century broadcast business, delivered on the Internet." Tina Fey, Seth Meyers and Jimmy Fallon were on hand as well as NBC News anchors Rachel Maddow, Lester Holt and Savannah Guthrie.
The New York Times reports NBCUniversal's belief is that advertising will distinguish it from its rivals. The Peacock Free option "will allow viewers to watch current seasons of NBC shows, past series, movies, news, Spanish-language content and … the 2020 Summer Olympics and Paralympic Games in Tokyo … with commercials from State Farm, Target, Unilever and other brands."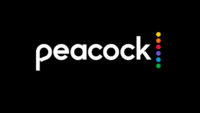 "Peacock is unique because of its advertiser model," said Wedbush Securities analyst Dan Ives. "This could be a watershed event in terms of starting to monetize advertising in the streaming world"
Peacock Premium "comes with commercials and has double the content: more than 15,000 hours of original programming, current series, news and sports … [with] early access to 'The Tonight Show Starring Jimmy Fallon' and 'Late Night with Seth Meyers'." This tier is free to Cox and Comcast subscribers and costs $5 per month for others. For $10 per month, viewers can get this level of content without ads.
On April 15, the service will debut for "certain Comcast customers, expanding nationwide on July 15, days before the 2020 Games." With regard to ads, NBCUniversal will "use customer data from Comcast set-top boxes, advertising partners and its own collection to deliver relevant ads." "Ad-supported streaming is about more than giving consumers what they want, it's also about giving advertisers what they desperately need," said Linda Yaccarino, NBCUniversal advertising chair.
The company plans to spend "hundreds of millions of dollars to market the platform … [and] expects to rack up 30 million to 35 million accounts by 2024." Parent company Comcast, which has 21.4 million video subscribers and 28.2 million broadband subscribers, will spend $2 billion on Peacock in the first two years and "does not expect Peacock to be profitable in its first five years," according to executives.
Sanford Bernstein analyst Peter Supino said that, "getting in the game with Peacock is the right way to preserve an audience, but it will be very, very expensive."
Topics:
2020 Summer Olympics
,
Advertising
,
Comcast
,
Cox
,
Dan Ives
,
Jimmy Fallon
,
Lester Holt
,
Linda Yaccarino
,
Movie
,
NBC News
,
NBCUniversal
,
Peacock
,
Peacock Free
,
Peacock Premium
,
Peter Supino
,
Rachel Maddow
,
Sanford Bernstein
,
Savannah Guthrie
,
Seth Meyers
,
Sports
,
State Farm
,
Stephen Burke
,
Streaming
,
Target
,
Tina Fey
,
TV Show
,
Unilever
,
Wedbush Securities