As part of the Next Generation Media Technologies program at NAB, in partnership with ETC@USC, Walden Pond chief executive Wendy Aylsworth moderated a panel on "Thought Leadership for Key Players in the Industry." Leaders from cloud initiatives at Microsoft, Google, Adobe and Avid Technology detailed their experiences in evolving cloud offerings, as well as the challenges in making these services a reality. Because the cloud is capable of multiple workflows, each leader had a different take on its benefits.
Belwadi Srikanth, who heads up project management for Google Cloud for the M&E sector, said he considered telling the audience stories highlighting self-driving cars, YouTube or visual effects. Instead, he focused on stories with a more humanistic twist. "The cloud democratizes content creators," he said. "It's beyond infrastructure."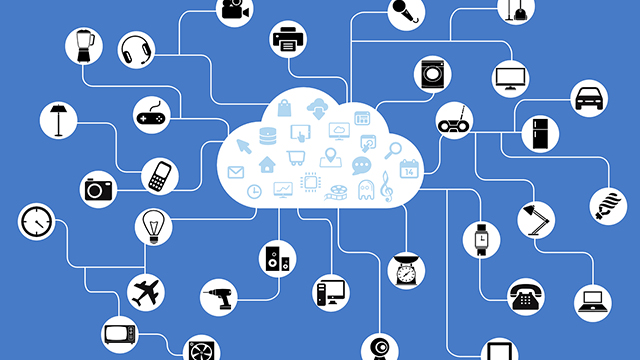 Bill Roberts, head of Adobe's Creative Cloud, noted that, "our stories are still anchored on the desktop," be it editing, graphics or visual effects. But he believes the transition to the cloud should be in "bite-sized chunks," to incentivize users and make the desktop experience better. He also reported that Adobe is working on how to apply machine learning/AI to the creative space as well as integrating that with marketing.
"We won't be disruptive, but take away the drudgery, and tie creative and content monetization together," he said.
At Avid Technology, president Jeff Rosica believes the cloud is "about new workflows and new capabilities." "Musicians can collaborate remotely like they were in the same room," he said. "Thousands of songs are being created like that every day, and that's just one example." He stressed that the industry has to embrace the cloud as a platform.
"The cloud is about flexibility, elasticity and agility, not just operational and capital efficiencies," added Rosica, who said the need is for flexible, hybrid deployment options that aren't expensive or complex. "We need to seamlessly connect on-prem with the cloud, and that will require strong partnerships."
With regard to security in the cloud, Srikanth answered that, "security is the reason people choose the cloud." Rosica agreed. "What kind of security do you have in a data center in your building?," he asked. "What if a disaster or flood hits that building? If someone asked me to put my life savings in IT or the cloud, I'd go with the cloud."
Microsoft's Steve Guggenheimer also agreed, saying that, "most of the infiltration comes on the small devices in your offices or your customers, not in the cloud."
Looking into the future, Guggenheimer believes that, rather than seeking out intelligence, it will come to us, in the right way and via the most natural path. For Srikanth, the democratized cloud will enable artists and others. Roberts predicted that, "there'll still be great stories told in linear form, surrounded by rich, amazing experiences that will allow people to engage in a deeper way." Rosica agreed. "Anybody and everybody will be able to tell their story and have a voice," he said.
Topics:
Adobe
,
Amazon
,
Artificial Intelligence
,
Avid
,
AWS
,
Belwadi Srikanth
,
Bill Roberts
,
Cloud
,
Data Center
,
ETC@USC
,
Google
,
Google Cloud
,
IT
,
Jeff Rosica
,
Machine Learning
,
Marketing
,
Microsoft
,
NAB 2017
,
Post Production
,
Production
,
Security
,
Self-Driving Cars
,
Steve Guggenheimer
,
Video
,
Visual Effects
,
Wendy Aylsworth
,
YouTube