According to Leichtman Research Group, the number of U.S. consumers subscribing to more than one of the big three SVOD services — Netflix, Amazon Prime Video and Hulu — more than doubled to 58 percent in 2021, up from 28 percent 2016. Overall, 78 percent of U.S. households now subscribe to one of the three, compared to 59 percent in 2016. Among those that have any of the three top-tier SVOD services, 74 percent also pay for a second service of some sort, versus 47 percent in 2016. Findings from LRG's Emerging Video Services study are based on a survey of 2,000 households nationwide.
There was almost as much growth in the time households spend watching the top three SVOD services, with 41 percent of adults streaming one of them daily, compared to 24 percent in 2016 and 33 percent in 2019.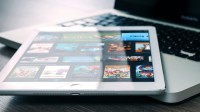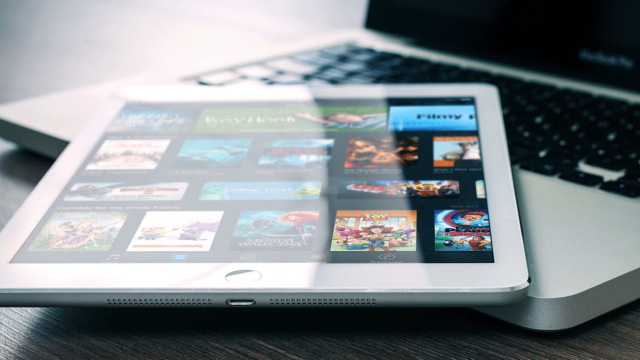 In an interview with Fierce Video, LRG president and principal analyst Bruce Leichtman said the study found "relatively little churn among those top three." Netflix had the largest following, with roughly 4 percent of households saying they'd subscribed in the past year but cancelled (compared to 5 percent for Amazon Prime and six percent for Hulu).
"Note that these are comparable to the percent of households that had a pay TV service in the past year and currently do not at about 4 percent," Leichtman told Fierce Video.
Aside from Netflix, Amazon and Hulu, consumers had more of a "buffet approach" to SVOD. Questioned about Apple TV+, BET+, Curiosity Stream, Discovery+, Disney+, EPIX, ESPN+, HBO Max, Paramount+, Showtime, and Starz: 53 percent of households reported "three or more" subscriptions, and 27 percent "five or more."
Fierce Video reports that 2 percent of households had either Disney+ or HBO Max subscriptions but none of the big three. The percentage was the same among those signed up for one of the other nine services. But, these smaller contenders would be more vulnerable to churn.
"Churn has always been a challenge for lower-priced services, and this study found that it continues to be an issue, with the likelihood to stop subscribing to individual services in the next six months ranging from 9 percent to 19 percent," Leichtman said.
According to the LRG release, other key findings include:
41 percent of all adults stream a top SVOD service daily — compared to 40 percent in 2020, 33 percent in 2019, and 24 percent in 2016.
Ages 18-34 account for 41 percent of adults using SVOD daily, and ages 18-44 account for 67 percent of adults using SVOD daily.
Including 11 additional streaming video services, 82 percent of all households have at least one SVOD or DTC service, and 53 percent have three or more services.
The mean number of SVOD/DTC services among all households is 3.1 — compared to 2.9 in 2020.
54 percent of adults watch video on non-TV devices (including mobile phones, home computers, tablets, and e-readers) daily — compared to 55 percent in 2020, 51 percent in 2019, and 41 percent in 2016.
81 percent of ages 18-34 watch video on non-TV devices daily — compared to 59 percent of ages 35-54, and 25 percent of ages 55+.
Leichtman attributed the fact that 2020's numbers showed almost no growth from the prior year to the pandemic. "The percent of households with a top SVOD service held steady in 2021, and those using any of these services daily also levelled off after being pulled forward last year due to the coronavirus pandemic," he said.
"While the breadth of households with a major SVOD service is similar to last year, those with multiple top SVOD services continued to expand," added Leichtman. "And, including 11 additional streaming video services, 27 percent of households now report having five or more SVOD or DTC services."
Topics:
Amazon Prime
,
Apple TV
,
BET
,
Bruce Leichtman
,
COVID-19
,
Curiosity Stream
,
Discovery Plus
,
Disney Plus
,
DTC
,
EPIX
,
ESPN Plus
,
HBO Max
,
Hulu
,
Leichtman Research Group
,
LRG
,
Movie
,
Netflix
,
Paramount Plus
,
Pay TV
,
Prime Video
,
Showtime
,
Starz
,
Streaming
,
Subscriber
,
Subscription
,
SVOD
,
Video
,
Viewing Habits