A report from the Interactive Advertising Bureau and PricewaterhouseCoopers shows marketers are spending considerably more on digital advertising due to an increased use of mobile devices, as well as online shopping and greater consumption of video, music and podcasts. Digital advertising ramped up 23 percent to $49.5 billion in the first half of 2018, from $40.3 billion during the same period in 2017. Of that, advertisers spent almost 63 percent ($30.9 billion) on mobile advertising in 2018, compared to 54 percent in 2017.
The Wall Street Journal reports that, according to eMarketer, "U.S. ad spending will increase by nearly 9 percent this year, led by digital at an increase of 25.7 percent, while traditional television advertising is expected to decline 0.5 percent."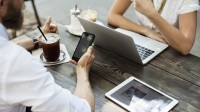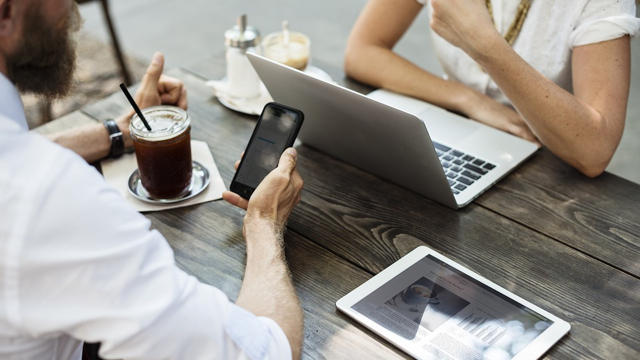 The IAB report revealed that digital ad growth is pegged to "younger audiences adopting newer media consumption formats such as audio and mobile video and audio," with digital audio spending skyrocketing 31 percent to $935 million in the first half of the year, "on pace to exceed the format's $1.8 billion mark for 2017 as a whole." Mobile video was another bright spot, with revenue jumping 60.5 percent in the first half of 2018, to $4.2 billion, from the same period last year.
A small number of marketers used a hybrid model to buy ads during the first half of 2018: blending "performance" pricing, "which bases payments on how many people take action after viewing an ad, with a model that sets payments by the number of people who see each ad." The growth in online ad spending is good news for digital media companies such as Vox Media, Refinery29, Vice Media and BuzzFeed that "have sought to diversify their revenue through events, donations and content licensing."
But Amazon, Google and Facebook have captured most of the "digital ad bonanza," controlling 62.2 percent of that market according to eMarketer. The IAB report stated that marketers "spent $13.1 billion on social media and $22.8 billion on search in the first half of 2018."
"It's the companies that innovate that will continue to take market share," said David Silverman of PwC. "This is a business where you can't just continue to do business as usual, rest on your success and continue to do well in the future."