According to Bob O'Donnell, founder of TECHnalysis Research, demand for phablets (larger smartphones approaching tablet dimensions) is growing so quickly in parts of Asia, Europe and Brazil that the odd-sized devices are expected to outsell traditional smaller tablets in 2014. O'Donnell forecasts that 175 million phablets will be sold worldwide next year, as compared to an estimated 165 million smaller-sized tablets (featuring screens that are 8 inches or less).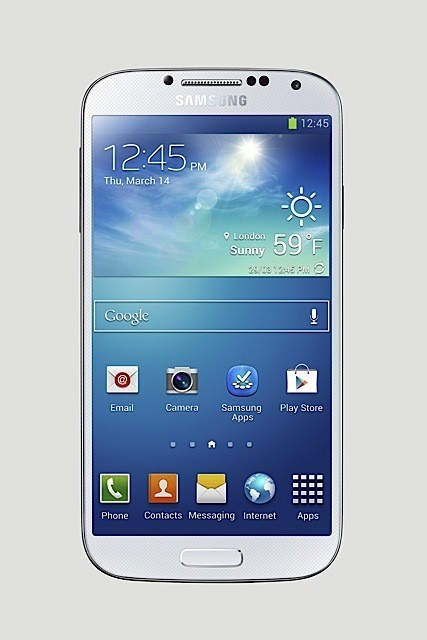 "I thought phablets were ridiculous at first," admits O'Donnell, formerly of IDC. "How could you hold one to your ear to make a call? But over time, they grow on you."
"The bullish case for phablets starts in South Korea, O'Donnell says, where two thirds of all smartphones being sold are phablets," reports Forbes. "He defines phablets as any tablet/smartphone hybrid with a diagonal screen size of 5 inches or more. That's become a favorite size for Korean companies such as Samsung (which sells the 5.38-inch Galaxy S4) and LG (which sells the 5.2-inch G2)."
Phablet demand is evident in China, Taiwan and Indonesia. The devices are also expected to do well in Germany and the UK. This suggests the U.S. is lagging behind, but O'Donnell points out that "if Apple introduces a larger phone/tablet hybrid either this spring or autumn, as is rumored, that would give the phablet trend a big boost," notes the article.
While the 7-inch Asus Fonepad may be too large for some consumers, many are turning to devices in the 5-inch range. And the clunkiness of larger devices is minimized by how they are used, with assistance from wireless tech such as Bluetooth for making calls.
"As for the U.S., smartphones' evolution toward phablet status may be farther along than users realize," suggests Forbes. "Only 16 percent of users' time on smartphone is spent in phone conversations , according to a March 2013 study that IDC conducted on behalf of Facebook. Far more time, in total, is spent on tablet (or phablet) activities such as email, Web browsing, social media, maps and games."
Topics:
Apple
,
Asia
,
Asus
,
Bluetooth
,
Brazil
,
Britain
,
China
,
Device
,
Europe
,
Facebook
,
Fonepad
,
Forbes
,
Forecast
,
G2
,
Galaxy
,
Game
,
Germany
,
Handset
,
Hybrid
,
IDC
,
Indonesia
,
Korea
,
LG
,
Mobile
,
O'Donnell
,
Phablet
,
Phone
,
Predict
,
Prediction
,
Research
,
S4
,
Sales
,
Samsung
,
Screen
,
Smartphone
,
Social
,
Tablet
,
Taiwan
,
Technalysis
,
Trend
,
UK
,
Wireless