Microsoft is reportedly building an Xbox mobile store, challenging Apple and Google. The Redmond company's pending Activision Blizzard deal is key to successful implementation of its mobile gaming strategy, which was previously hinted at and now comes to light in a filing with the UK Competition and Markets Authority, which requested additional information from Microsoft as part of its analysis of the $68.7 billion deal. In its filings, Microsoft says a "next generation" game store that "operates across a range of devices, including mobile" is significant impetus for the acquisition.
"Call of Duty: Mobile" from Activision Blizzard and "Candy Crush Saga" from its subsidiary King are two very popular mobile games that post-acquisition Microsoft could conceivably leverage to create a game store that would rival Google Play and Apple's App Store.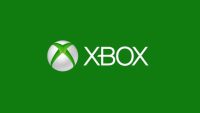 "Given Apple's policies blocking third-party app stores on iOS, it's difficult to imagine Microsoft competing on iPhones anytime soon. But that's clearly not stopping it from envisioning an Xbox mobile app store," The Verge reports.
Microsoft's mobile gaming push comes as it positions its Xbox Cloud Gaming as a mobile gaming option on emerging handhelds. "Microsoft was quick to support Xbox Cloud Gaming on Valve's Steam Deck, followed by a partnership with Logitech and Razer for their cloud gaming-focused handhelds.
That means a push into mobile gaming could happen on multiple fronts — not just on phones and tablets," writes The Verge, noting "beyond hardware, there's a lot of revenue at stake here, too. Games are some of the most popular downloads on mobile and drive in-app purchases on app stores."
"Building on Activision Blizzard's existing communities of gamers, Xbox will seek to scale the Xbox Store to mobile, attracting gamers to a new Xbox Mobile Platform," Microsoft writes in its response to phase 1 of the CMA assessment, adding that shifting customers away from the Play and App stores will "require a major shift in consumer behavior. Microsoft hopes that by offering well-known and popular content, gamers will be more inclined to try something new."
While the CMA initially seemed focused on the merger's affect on console gaming, Microsoft is emphasizing how the absorption of Activision Blizzard will help it diversify, writing that "the transaction gives Microsoft a meaningful presence in mobile gaming," since mobile and ancillary revenue account for "more than half" of Activision Blizzard revenue for the first half of the year.
"Mobile customers account for around three-quarters of its MAUs. Microsoft currently has no meaningful presence in mobile gaming and the transaction will bring much needed expertise in mobile game development, marketing and advertising," the Microsoft response states.
The global gaming market is estimated to have generated $165 billion in 2020, according to a chart Microsoft posted on its web page documenting the Activision Blizzard transaction. Of that, mobile games account for 51 percent ($85 billion), PCs 24 percent ($40 billion) and consoles 20 percent ($33 billion), Microsoft says, sourcing the data to UK investment advisory Pelham Smithers.
In July, the CMA opened its antitrust investigation into Microsoft's Blizzard Activision purchase. The CMA has emerged as among the most aggressive of antitrust watchdogs, having this month rendered a final decision ordering Meta Platforms to divest of Giphy.
Related:
Xbox Boss Phil Spencer Wants to Sever Apple-Google 'Duopoly' in Mobile Games, The Wall Street Journal, 10/26/22
Topics:
Activision Blizzard
,
Antitrust
,
App Store
,
Apple
,
Call of Duty
,
Candy Crush Saga
,
CMA
,
Console Game
,
Gaming
,
Giphy
,
Google
,
Google Play
,
iOS
,
iPhone
,
King
,
Logitech
,
Meta Platforms
,
Microsoft
,
Mobile
,
Pelham Smithers Associates
,
Razer
,
Steam Deck
,
Valve
,
Xbox
,
Xbox Cloud Gaming
,
Xbox Mobile Platform
,
Xbox Store