Microsoft just announced that it plans to acquire professional social network LinkedIn for $26.2 billion ($196 per share) in an all-cash deal expected to close this year. The merger will enable Microsoft to offer services to LinkedIn's 433 million users. LinkedIn CEO Jeff Weiner is slated to remain head of the LinkedIn unit and join the new parent company's senior leadership team. Microsoft CEO Satya Nadella said the deal will be "key to our bold ambition to reinvent productivity and business processes" as the tech giant continues its push toward becoming a vital enterprise hub.
The acquisition should also prove beneficial to the company's Cortana efforts and larger AI aspirations.
"With this purchase, Microsoft is basically buying the company org chart for the whole world," suggests Recode, "which on its face seems a pretty good layer of data to build into any business-focused cloud product, from email to enhancing a customer relationship software to recruiting new employees."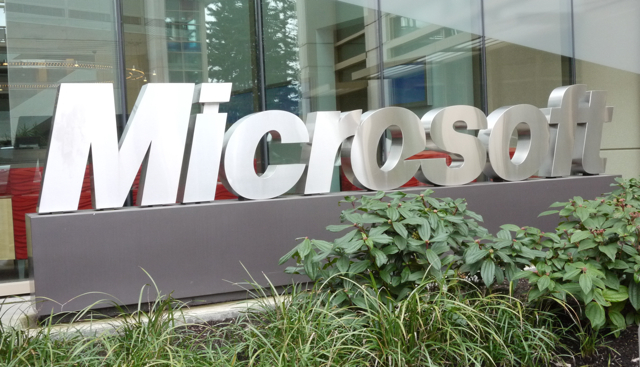 While Microsoft has largely "ceded the personal social graph to Facebook and others, it sees being at the center of the worker's world as too important to miss," notes Recode.
"Microsoft had hoped its SharePoint would be the social hub for business, but has seen a lot of momentum in that area shift to Slack. Microsoft also bought Yammer, an enterprise social collaboration company, for $1.2 billion in 2012, but that acquisition has essentially gone nowhere."
Microsoft is said to have been looking for purchases in the enterprise cloud space for quite a while. Talks with Salesforce reportedly broke down when the companies could not agree on a price. It seems likely that Microsoft will join LinkedIn with its Office 365 subscription business somehow. In addition, LinkedIn's data could be a logical fit for the company's Dynamics, which competes with Salesforce.
"Today is a re-founding moment for LinkedIn," said Reid Hoffman, LinkedIn co-founder and current chairman. "I see incredible opportunity for our members and customers and look forward to supporting this new and combined business."
According to TechCrunch, "LinkedIn is active in over 200 countries and has 105 million monthly active users. The company has some 60 percent of all traffic on mobile, and — thanks to some strong SEO — a crazy 45 billion quarterly page views. It's also one of the biggest repositories of job listings, with some 7 million active listings currently."
For more information, check out the Microsoft press release, Satya Nadella's email to employees on the acquisition, and Jeff Weiner's post on LinkedIn.
Topics:
Acquisition
,
Artificial Intelligence
,
Cloud
,
Cortana
,
Data
,
Digital Assistant
,
Dynamics
,
Email
,
Enterprise
,
Facebook
,
Jeff Weiner
,
Job Listings
,
LinkedIn
,
Lynda.com
,
Microsoft
,
Mobile
,
Morgan Stanley
,
Networking
,
Office 365
,
Recruiting
,
Reid Hoffman
,
Salesforce
,
Satya Nadella
,
SEO
,
SharePoint
,
Slack
,
Social Network
,
Software
,
Subscription
,
Yammer