At its annual shareholders meeting, Alphabet chairman Eric Schmidt reiterated the company's plan to wirelessly connect homes to high-speed Internet. The technology, viable now due to improvements in computer chips and more accurate wireless signal targeting, can deliver a 1 gigabit per second connection, equivalent to Google Fiber's capabilities. Schmidt also delved into the company's plans to advance search features, explore 3D printing for building construction, meatless meat, autonomous cars and other sectors.
The Wall Street Journal reports that Schmidt told shareholders he met with Alphabet chief executive Larry Page, chief financial officer Ruth Porat and others to discuss the wireless technology, which it is testing in Kansas City, "the first city to receive its high-speed Internet service."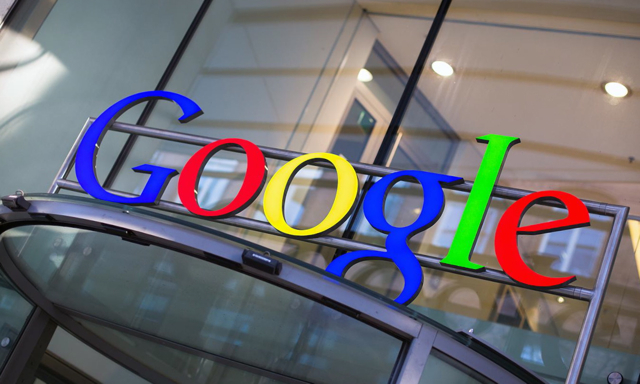 The company "hopes to have a demonstration network operating there by next year." Wireless technologies would reduce cost and complexity of connecting to high-speed Internet; the company is "testing several wireless technologies, which could require users to have special devices in their homes to receive the signals."
According to Bloomberg, Alphabet is also spending time improving search via an artificial intelligence system dubbed "The Assistant" "that will make suggestions inside a new Allo messaging service and from a Home device that will talk to people in their living rooms." This technology will also migrate to YouTube, with plans to expand its use.
The company is also interested in making meat from plants and other cellular organisms, which Schmidt calls "nerds over cattle," and a specific genre of 3D printing that could be used to construct entire buildings.
Google is also trying to make virtual reality less expensive, developing several products that could generate "a very large future revenue stream from entertainment, sports and gaming," says Schmidt. Although the wearable computer Glass flopped, Google plans to continue its augmented reality efforts. "Much more" is coming, promises an executive.
Medicine is an important part of Alphabet's research and development, says Schmidt, with mobile phones and wearables monitoring peoples' health. Alphabet is still pursuing Verily, a business building a contact lens to measure glucose levels for diabetics, as well as "at least three other medical projects." Schmidt also said that, "Alphabet's computing, data analysis and artificial intelligence expertise may be able to improve diagnoses and the research of new treatments for cancer and other diseases."
Autonomous vehicles are ready for the road, says Schmidt, who notes that, "regulation is holding it back." The company believes the technology is only a few years away and could prevent thousands of traffic deaths annually. Schmidt also touched on education, where machine learning can "help human teachers craft more individualized classes for students," and students will "get better results with a combination of human and computer instruction."
Topics:
3D Printing
,
Allo
,
Alphabet
,
Artificial Intelligence
,
Augmented Reality
,
Autonomous Vehicles
,
Construction
,
Education
,
Eric Schmidt
,
Gaming
,
Google
,
Google Fiber
,
Health
,
Internet
,
Kansas City
,
Larry Page
,
Machine Learning
,
Messaging
,
Network
,
R&D
,
Ruth Porat
,
Search
,
Sports
,
The Assistant
,
Verily
,
Virtual Reality
,
Wearables
,
Wireless
,
YouTube