LG announced that its first flat-screen 4K OLED TV lineup will be available next month. The EF9500 series will be similarly priced to the curved EF9600 series ($5,500 for the 55-inch model and $7,000 for the 65-inch model). However, the new series will mark the first fully HDR-compliant OLED TVs, capable of displaying high dynamic range content from streaming sources and components such as Ultra HD Blu-ray discs and players shipping later this year. HDR offers more contrast between light and dark images for a superior viewing experience.
"While the EF9600 series will get a firmware update that allows it to process HDR content from streaming services like Netflix, Amazon and Vudu, the update doesn't cover the TV's HDMI ports," explains Digital Trends. "While this isn't a serious hindrance for the curved OLEDs — Ultra Blu-ray discs will still look spectacular — it is a particular advantage only the flat-screened OLED TVs will enjoy."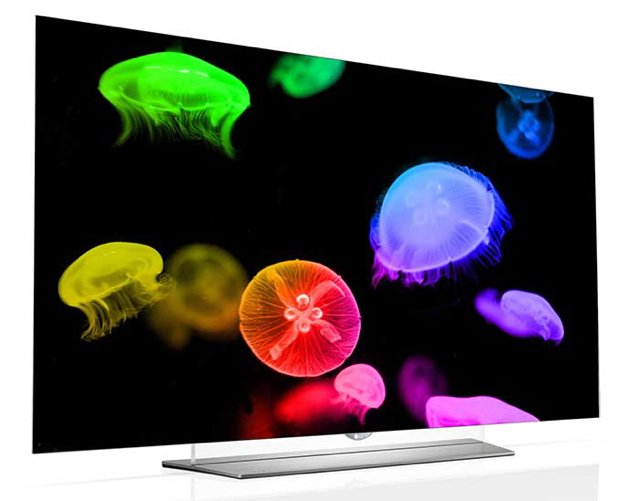 LG claims that its OLED displays are ideal for HDR since the tech is capable of perfect black levels. "By starting from perfect black, OLED is able to produce the required light ranges at lower peak brightness, resulting in an exceptional — and more comfortable — HDR viewing experience," suggests the press release.
Digital Trends agrees that the deeper blacks possible with OLEDs surpass the picture quality possible with the latest advances in LED/LCD technology.
The EF9500 series also features LG's updated webOS 2.0 smart TV platform with an enhanced UI, personalized menus and faster boot time. 4K partners include Amazon Instant Video, Netflix and YouTube.