In 2013, the interactive music video for Bob Dylan's "Like a Rolling Stone" (directed by Vania Heymann) signaled a new wave of interest in interactive video. Although interactive media has been around for a long time, enthusiasts say that interactivity is now ready to make bigger inroads in entertainment and advertising. Web-based standards means that interactive videos can play across multiple platforms; it's a way to differentiate content in a crowded market and, most importantly, click-through rates are impressive.
"It's not going to be very long before the expectation will be that the video you are watching on your smartphone, the Web or smart TV should be interactive," says Erika Trautman, founder and CEO of Rapt Media. "We are fundamentally rethinking how video is presented."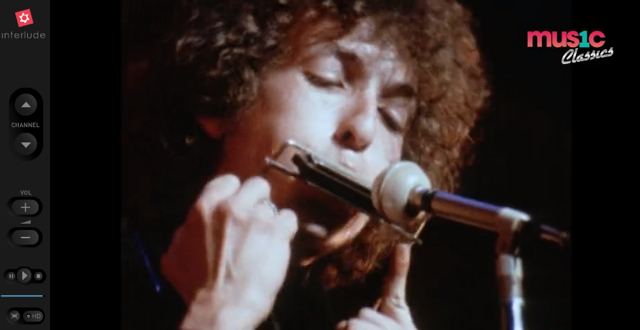 Interlude executive chair Nancy Tellem adds, "this is a technology that lets people relate very differently to video." Interactive video is also a good match for mobile phones and other touchscreen devices that so many use to consume video.
However, not everyone is on board. Brillstein Entertainment Partners chief executive Jon Liebman says, "the jury is still out" that TV showrunners or moviemakers want to use interactivity in their stories. But Variety points out that even he is an investor in Fuisz Media, an interactive-video startup.
Atlantic Records Group chief executive Julie Greenwald notes that, "it's a way to cut through the clutter" of the increasing amount of video on the Internet. Many of her company's artists — CeeLo Green, Wiz Khalifa, Coldplay and Trey Songz — have used Interlude's interactive system to create clickable music videos.
Variety notes that interactivity "demonstrably makes people watch video three times or more longer than a non-interactive version, and produces much higher engagement… Execs cite user click rates on ads and highlighted products of 80 percent or more, making preroll video ads — with response rates that hover around 1 percent — look ridiculously ineffective by comparison."
Other interactive video startups include Adways Studios, Cinematique, HapYak, TouchCast, Videopath, Wirewax and Zentrick.
Topics:
Advertising
,
Adways Studios
,
Atlantic Records
,
Bob Dylan
,
Brillstein Entertainment
,
CeeLo Green
,
Cinematique
,
Coldplay
,
Erika Trautman
,
Fuisz Media
,
HapYak
,
Interactive Video
,
Interlude
,
Jon Liebman
,
Julie Greenwald
,
Like a Rolling Stone
,
Music Videos
,
Nancy Tellem
,
Pre-Roll Ads
,
Rapt Media
,
Smart TV
,
Smartphone
,
TouchCast
,
Touchscreens
,
Trey Songz
,
Vania Heymann
,
Video
,
Videopath
,
Wirewax
,
Wiz Khalifa
,
Zentrick