Apple's ongoing privacy battle with law enforcement received a boost yesterday when U.S. Magistrate Judge James Orenstein of New York's Eastern District denied the federal government's request that the company release data from an iPhone relevant to a New York drug case. The ruling could provide Apple with a leg up as it pushes forward with its defense of privacy concerns regarding its smartphones, and may impact other cases such as efforts by the FBI to compel Apple to open the iPhone related to last year's mass shooting in San Bernardino, California.
According to The New York Times, Judge Orenstein's 50-page ruling "took particular aim at a 1789 statute called the All Writs Act that underlies many government requests for extracting data from tech companies."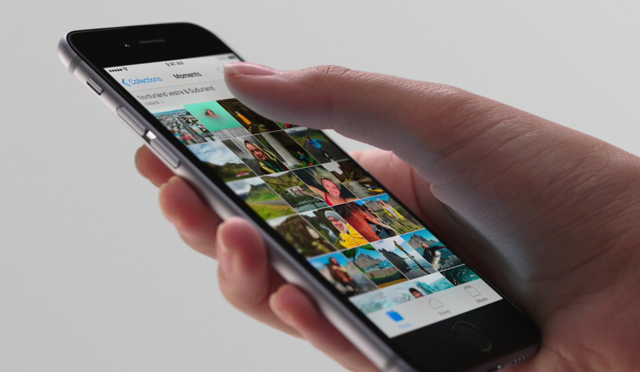 The Act "broadly says that courts can require actions to comply with their orders when not covered by existing law," explains NYT. "Judge Orenstein said the government was inflating its authority by using the All Writs Act to force Apple to extract data from an iPhone seized in connection with a drug case. The government's view of the All Writs Act is so expansive as to cast doubt on its constitutionality if adopted, Judge Orenstein wrote."
The Justice Department said yesterday that it plans to ask Judge Orenstein to review the decision.
While the Act has also been introduced in the case involving the San Bernardino shooting, Apple CEO Tim Cook is refusing to comply with a federal court order instructing Apple to break into the iPhone.
Standing firm in his stance that Apple needs to protect the data of all customers, Cook has sparked a national debate over privacy and security. Today, Apple general counsel Bruce Sewell and FBI director James Comey will testify before the House Judiciary Committee about the delicate balance between national security and individual privacy.
Meanwhile, Verizon Communications CEO Lowell McAdam posted a letter on LinkedIn yesterday calling for clear laws on national security and encrypted communication to assure individual privacy. McAdam wrote the wireless carrier opposes providing the government with tools such as 'back doors' to access data.
"There may be legitimate reasons for preventing the destruction of data, such as the investigation of terrorism and serious crimes," he wrote. "These conditions must be strictly defined by law, not arrived at haphazardly on an ad hoc or case-by-case basis, as in the Apple case." (The iPhone used by one of the terrorists in December's San Bernardino attack was on Verizon's network.)
Cook has stated that helping the FBI unlock iPhones would "weaken the security" of its products, which is becoming increasingly important as more consumers use their mobile devices to access health records, home security systems and banking.
"McAdam and Verizon join a growing list of executives and companies that have expressed concern over a need to balance privacy and safety and the degree of cooperation required to help the government and law enforcement in intrusion efforts," reports Bloomberg.
Microsoft, Facebook and Google parent Alphabet Inc. are among the leading tech companies throwing their support to Apple in its court fight against the Justice Department, reports The Wall Street Journal.
Topics:
All Writs Act
,
Alphabet
,
Apple
,
Bruce Sewell
,
California
,
Congress
,
Encryption
,
Facebook
,
FBI
,
Federal Judge
,
Google
,
Hacking
,
House Judiciary Committee
,
iPhone
,
James Comey
,
James Orenstein
,
Justice Department
,
Law Enforcement
,
LinkedIn
,
Lowell McAdam
,
Microsoft
,
Mobile
,
National Security
,
New York
,
Phone Data
,
Privacy
,
San Bernardino
,
Security
,
Smartphone
,
Tim Cook
,
Verizon