JPEG (Joint Photographic Experts Group), known for its photo standard, released a new video compression standard, JPEG XS, designed to work on next-gen 5G cellular or Wi-Fi networks. The new standard, says JPEG, will work on current computers via a software upgrade and is aimed at streaming lossless video, VR content and games over wireless networks, with lower latency and better energy efficiency. Devices smaller than computers, however, will require a hardware upgrade to support JPEG XS.
According to VentureBeat, JPEG says, "the aim is to stream the files instead of storing them in smartphones or other devices with limited memory," thus allowing "portable devices [to] wirelessly share high-definition content instantly with larger displays." One use case would be "rapid stereoscopic VR streaming" and videos from drones and autonomous vehicles, all of which require low latency.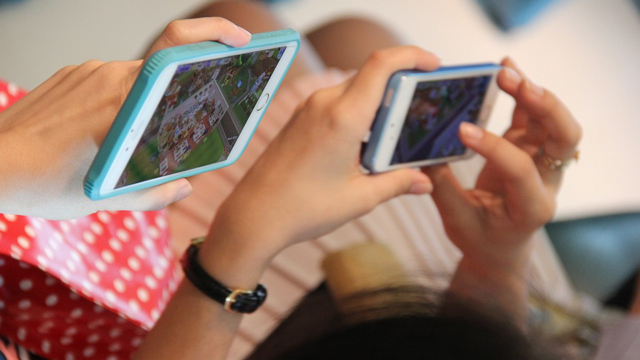 Compared with JPEG photos, which compress original file sizes by a factor of 10, JPEG SX does so by no more than a factor of 6, but without any visible quality loss.
"For the first time in the history of image coding, we are compressing less in order to better preserve quality, and we are making the process faster while using less energy," said JPEG head Touradj Ebrahimi. "The idea is to use fewer resources, and use them more wisely. Even experts can't tell the difference between an original and a compressed picture or movie."
JPEG XS is also open source and "provides a universal HDR coding format that could be used by video professionals without transcoding."
SMPTE (the Society of Motion Picture and Television Engineers) is considering it for professional video editing, and the European Space Agency may use it for transmitting HD videos from space probes. SMPTE noted that JPEG XS is awaiting ISO approval, "after which products and services will be launched."
Elsewhere, VentureBeat reports that Google plans to expand its own VR180 video and photo format for VR, which launched at VidCon 2017 last June. Its first step will be to open it up to any developer and manufacturer, and then to release VR180 publishing and display tools, including GitHub code. Its first hardware launch is slated for early May.
Among the tools Google promised are those that "help with writing appropriately formatted VR180 photos and videos and playing it back." VR180 "extends the fisheye lens-friendly Spherical Video Metadata V2 standard, adding a Camera Motion Metadata Track to optionally stabilize the video after capture."
Two upcoming products are based on VR180: the Lenovo Mirage camera, for $300, expected to arrive in early May, and the Yi Horizon with no price or firm launch date. Both offer the ability to record or livestream VR video.
Topics:
5G
,
Autonomous Vehicles
,
Compression
,
Drones
,
Editing
,
European Space Agency
,
Gaming
,
GitHub
,
Google
,
HDR
,
ISO
,
JPEG
,
JPEG XS
,
Latency
,
Lenovo Mirage
,
Live Streaming
,
Metadata
,
Mobile
,
Networks
,
Open Source
,
Photos
,
SMPTE
,
Streaming
,
Touradj Ebrahimi
,
Transcoding
,
VidCon
,
Video
,
Virtual Reality
,
VR180
,
Wi-Fi
,
Yi Horizon