Amazon is making books unavailable for pre-ordering and extending shipping times due to its dispute with one of the country's largest publishers, Hachette Book Group. These tactics put pressure on Hachette as the two companies negotiate new terms of a deal for Amazon to sell the publisher's books online. Amazon wants to increase its cut of the sales from Hachette books and e-books. In a statement Tuesday night, the online retailer said it does not expect the dispute to be resolved any time soon.
"The company's willingness to nakedly flex its anticompetitive muscle gives new cause for concern to anyone who cares about books — authors, publishers, but mainly customers," suggests The New York Times.
Amazon's moves will likely hit Hachette sales hard until a deal is reached. In addition, Amazon's tactics will make it more difficult for Hachette books to make the bestseller lists.
"Preorders influence the number of copies that Amazon takes in an initial shipment and then strongly influence the sales of a book during the first few days of its appearance," said Mike Shatzkin, chief exec of consulting firm Idea Logical Co. "By concentrating the orders of several weeks or months into a single day when the book hits, preorders propel books onto the best seller lists. Publishers want to maximize their sales during the first few days, and preorders at Amazon are a very big part of that."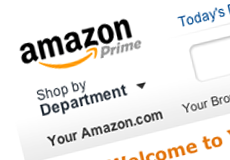 Amazon is hoping these efforts will pressure Hachette to give the online retailer a larger cut of book sales. Currently, the company gets about 30 percent of the fixed price and any discounting will reduce its actual take.
"In the wake of the federal government's e-book antitrust pricing settlement with publishers, publishers supply e-books to retailers at a price set by the publishers but which retailers are able to discount," explains The Wall Street Journal.
Hachette will particularly feel the effects of Amazon's efforts in its e-book sales because profit margins are much higher than traditional books and the publisher is best known for big fiction blockbusters, which usually have high e-book sales. E-books account for 34 percent of Hachette's U.S. sales.
The publishing community is following the negotiations carefully, as the outcome is expected to shape the future of book publishing — and whatever terms Hachette ends up with will likely be the same for others. But it's also about more than the division of sales.
"Amazon wants to do away with gatekeepers," explains NYT in a related article. "It promises a world where books are cheap, where anyone can publish anything, where there are no editors or distributors saying this is not what is selling now, go away."
"Hachette is holding fast to the traditional publishing system that underpins modern culture. It was a world where publishers bankrolled writers in return for a large cut of the proceeds, where editors improved prose and sharpened arguments, and where books were selected and presented rather than simply released. They cost more, too."
The Atlantic goes a step further, suggesting that the fight could impact the future of ideas in America: "Regardless of what may happen between Amazon and Hachette, both companies believe this round of talks to be absolutely crucial for their futures; both are risking so much. Amazon, the self-styled customer-centric company, is risking its relationship with its customers and a reputation that it has painstakingly won by being the best, cheapest, and most consistent online retailer for a decade or more… And Hachette, though owned by $10 billion French media conglomerate Lagardère, is a much smaller company and is losing millions in this battle. It's also risking its reputation among authors, its most important group of partners; why should an author work with Hachette if it can't even effectively distribute books through Amazon?"
"The dispute is about money, but the outcome — whether Hachette gives up on pricing and pays a little more for marketing, or not — is about so much more."
Topics:
Amazon
,
Antitrust
,
Atlantic
,
Bestseller
,
Blockbuster
,
Book
,
Business
,
Commerce
,
Cost
,
Customer
,
Discount
,
Distribution
,
E-Commerce
,
Fiction
,
Fixed
,
Hachette
,
Industry
,
Internet
,
Jeff Bezos
,
Journal
,
Lagardere
,
Margin
,
Novel
,
Online
,
Patterson
,
Pre-Order
,
pressure
,
Price
,
Profit
,
Publish
,
Publisher
,
Read
,
Reader
,
Retail
,
Retailer
,
Revenue
,
Rowling
,
Sales
,
Shatzkin
,
Ship
,
Shipping
,
Shop
,
Shopping
,
Wall Street
,
Web
,
Writer