Apple announced yesterday that it has agreed to purchase Beats Electronics for $3 billion, in a deal that is expected to help the tech giant better compete with subscription-based music services. As anticipated based on earlier reports, Apple will offer the Beats streaming music service, built on curated playlists, and its premium headphones under a separate Beats brand, while the iTunes music store and streaming radio platform will be offered alongside the Beats music service. The Beats deal marks the largest acquisition in Apple's history.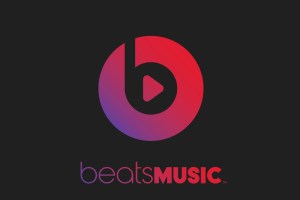 Apple is paying Beats $2.6 billion in cash and $400 million in stock.
"The Beats deal brings Jimmy Iovine, a longtime music executive, and Dr. Dre, the rapper, to work under Eddy Cue, Apple's executive in charge of Internet services," reports The New York Times. "Dr. Dre and Mr. Iovine, who founded Beats in 2006, join a list of prominent executives whom Apple has added to its roster, including Angela Ahrendts, the former chief of Burberry, and Paul Deneve, the former chief of Yves Saint Laurent."
"These guys are really unique," said Apple CEO Tim Cook of Iovine and Dre. "It's like finding the precise grain of sand on the beach. They're rare and very hard to find."
It is not surprising that Apple once again has acquired a company with resources that it can leverage for future devices and online services. However, Apple historically has relied more on smaller deals. It also has some wondering why a pioneer of digital music is purchasing a music company rather than expanding its own products.
"The growth of Apple's iTunes Store is being hurt by companies like Spotify and Pandora, which allow people to stream music freely with ads or with a paid subscription," notes the article.
"Could Eddy's team have built a subscription service? Of course," Cook said. "We could've built those 27 other things ourselves, too. You don't build everything yourself. It's not one thing that excites us here. It's the people. It's the service."
However, other than acquiring talent and resources, it remains unclear exactly what Apple has in store with the deal and what it specifically is planning to rejuvenate its music business.
"This is all about music, and we've always viewed that music was key to society and culture," explained Cook in a Q&A with Re/code. "Music's always been at the heart of Apple. It's deep in our DNA. We've sold Macs to musicians since the beginning of Macs. And we accelerated the music industry with the digital music revolution with the iPod and the iTunes music store."
"We get a subscription music service that we believe is the first subscription service that really got it right," he said of Beats. "They had the insight early on to know how important human curation is. That technology by itself wasn't enough — that it was the marriage of the two that would really be great and produce a feeling in people that we want to produce."
Topics:
Acquire
,
Acquisition
,
Advertising
,
Apple
,
Artist
,
Band
,
Beats
,
Brand
,
Burberry
,
Buy
,
Cash
,
Cloud
,
Cue
,
Curate
,
Curation
,
Deal
,
Deneve
,
Dre
,
Electronics
,
Executive
,
Headphone
,
Internet
,
iPod
,
iTunes
,
Mac
,
Merge
,
Music
,
Musician
,
Online
,
Pandora
,
Pioneer
,
Playlist
,
Premium
,
Producer
,
Purchase
,
Radio
,
Rapper
,
Recode
,
Resource
,
Song
,
Spotify
,
Stock
,
Store
,
Stream
,
Streaming
,
Subscribe
,
Subscription
,
Talent
,
Track
,
Yves Saint Laurent