Instagram — the photo- and video-sharing app owned by Facebook — announced yesterday that it presently has 300 million monthly active users, up 50 percent in nine months (more than 70 percent of its users are now outside the United States). The new numbers suggest that the social service is more popular than Twitter today (Twitter recorded 284 million monthly active users for Q3). Instagram is looking to leverage its meteoric popularity to engage users in new ways, and draw advertisers at the same time.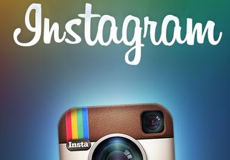 "Instagram's rapid growth, while impressive, is hardly surprising," reports The New York Times. "Visual posts, and especially video, have become the hottest growth area in social networking. Facebook has been changing its news feed over the past year to better showcase video content, and Twitter is focusing more on building up its Vine short-video service."
As a result, advertisers are also seeking more viable video options, especially in social and mobile arenas.
Kevin Systrom, Instagram founder and chief exec, said in an interview with The Wall Street Journal that Instagram offers a unique opportunity for advertisers.
"Instagram can engage generations of people that may not be on Facebook yet," he suggested. "I think that's true with WhatsApp and I think that will be true with things like Oculus. Mark [Zuckerberg] is very good at understanding that you have to have multiple offerings."
"But our real value in the long run is going to be in the advertising space. We're doing advertising in a fairly unique way. It's brand advertising. We're seeing a lot of resonance with advertisers because of that. At the end of the day, we can't just be a hedge. We have to be a profit center to really be valuable for Facebook."
To help attract advertisers, Instagram is working to verify accounts of celebrities, athletes and brands. The service is also planning to delete spam accounts, rather than merely deactivating them.
Instagram users are typically more engaged with content than users of other social platforms. According to research firm L2, Instagram users interact with posts at 18 times the rate they do with Facebook posts.
Topics:
Advertiser
,
Advertising
,
App
,
Athletes
,
Brand
,
Celebrities
,
Facebook
,
Followers
,
Instagram
,
Kevin Systrom
,
L2
,
Mark Zuckerberg
,
Marketing
,
Messaging
,
Mobile
,
News Feed
,
Oculus
,
Photo
,
Sharing
,
Social Media
,
Spam
,
Tweet
,
Twitter
,
Video
,
Vines
,
Visual Posts
,
WhatsApp