Trends in electronic gaming, virtual reality and the impact of the cloud were topics addressed during last week's Digital Entertainment World conference in Los Angeles. During "The State of the Game Industry" panel, Machinima co-founder Allen DeBevoise said that gameboy culture is driving entertainment. Companies including Warner Bros. are exploring games as a service; gaming in the cloud seems inevitable, but faces challenges; and VR tech is supported by most, while consumer adoption remains a hurdle.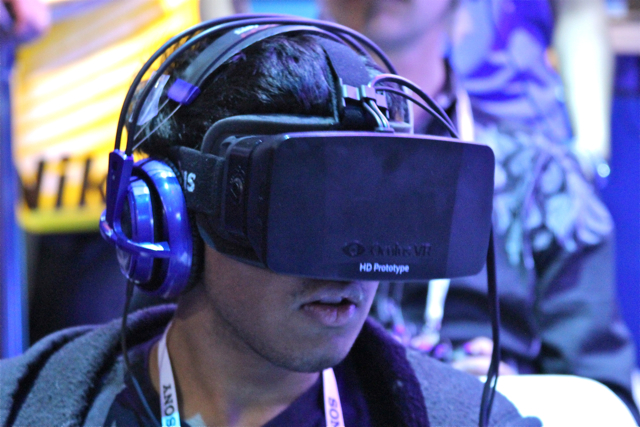 Martin Tremblay, president of Warner Bros. Interactive Entertainment, said that WB is exploring games as a service (example: their upcoming "Lord of the Rings: Shadow of Mordor"). They are also working to link console activity to mobile gameplay. For example, if you achieve a certain level on the console, it will unlock capabilities on the mobile counterpart game. He noted that "Lego Chima" plays on all platforms and operating systems.
Virtual Reality for gaming was supported with caveats by everyone on the game industry panel. SGN CEO Chris DeWolfe noted that there are emerging competitors to Google Glass and Occulus Rift head mounted displays (HMD). There is an opportunity cost, as well as an financial expense, in developing for one HMD over others. There is also the problem of how to demonstrate the experience to consumers in order to gain widespread adoption. Tremblay said VR is extremely exciting today, but adoption will be gradual.
Regarding gaming in the cloud, DeWolfe pointed out that a GPU chip on a local device is extremely powerful. It will be hard to duplicate that local power and low-latency response over a network connection for the foreseeable future.
DeWolfe also noted that SGN's customer acquisition costs have gone up 300 percent in the last 18 months. Console game developers now have to plan to create games and their related ecosystems for 3-5 year life spans.
In his keynote interview, Electronic Arts COO Peter Moore reported that 63 percent of iTunes Store revenue was from videogames. Santa Monica-based Riot Games averages 27 million players per day. EA's customers are now the gamers themselves, not retailers. A good percentage of his workforce is involved with directly keeping those consumer-gamers happy via 24/7 live help desks, video tutorials, and other B2C services.
As for marketing the games, Moore said that TV advertising "is like blood in the water. It's chum." Once you have the gamers' attention, you use digital media to demonstrate, explain, and engage the gamers in conversations. Staffing for this is 24/7. Their current gaming demographic is 38 percent women and 25 percent over 50 years old.
Topics:
Adopt
,
Adoption
,
Advertising
,
Chima
,
Cloud
,
Conference
,
Console
,
Consumer
,
DeBevoise
,
DEW
,
DeWolfe
,
Display
,
EA
,
Electronic
,
Entertainment
,
Game
,
Gamer
,
Gaming
,
Glass
,
Google
,
GPU
,
Head
,
HMD
,
Interactive
,
iTunes
,
LA
,
LEGO
,
Lord of the Rings
,
Los Angeles
,
Machinima
,
Marketing
,
Mobile
,
Moore
,
Mordor
,
Mounted
,
Oculus
,
Reality
,
Retail
,
Rift
,
SGN
,
Tremblay
,
Trend
,
TV
,
Virtual
,
Warner
,
WB
,
Wearable
,
World