Competitive videogaming just got a boost when the National Basketball Association's Philadelphia 76ers acquired a controlling interest in two so-called eSports squads, Dignitas and Apex. The move marks the first time an organization in any of the four major U.S. sports leagues invested in eSports. Prior to this landmark purchase, professional athletes have invested in eSports and both Time Warner's TBS and Disney's ESPN have live-broadcast the competitions. Specifics of the 76ers deal were not disclosed.
The Wall Street Journal reports that research firm Newzoo estimates "global revenue from ticket and merchandise sales, ads and other areas of eSports is on track to more than double to $1.13 billion by 2019."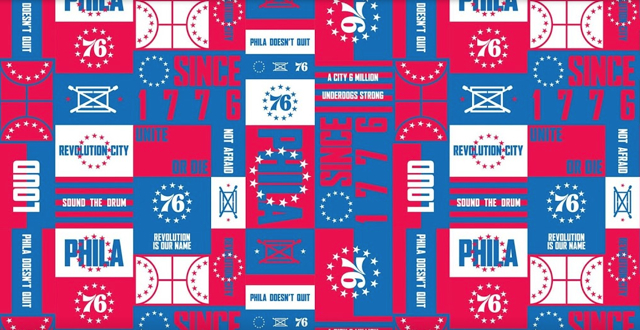 Dignitas and Apex, which were represented by talent/sports agency WME/IMB in the negotiations, will merge, becoming Team Dignitas. As such, the new team will have access to 76ers' staff, including "nutritionists, psychologists and trainers." The 76ers will also help Team Dignitas find sponsorship and "may promote it at its NBA games."
Venture capitalist Greg Richardson, "brought in to oversee the combined entities," estimated that "such teams typically are valued at between $5 million and $12 million," a price range confirmed by 76ers chief executive Scott O'Neil. Sharing in the investment is NextEquity Partners, which includes former Apple and Elevation Partners' senior execs among its founders.
"We think there's a huge market opportunity," said NextEquity co-founder/managing partner Adam Hopkins. "It's an attractive demographic — young, above-average income and high-spend propensity. It will be a multibillion dollar market within a few years."
Currently, "League of Legends" and "Dota 2" eSports competitions "fill stadiums around the world, attracting millions of additional viewers online," with prizes in the millions of dollars.
"If you look at the power and numbers of eSports, it's intoxicating," said O'Neil, who is also chief executive of National Hockey League's New Jersey Devils. "We have relationships throughout Corporate America. We will talk with them about the incredible upside of eSports and see if there's a way we can work together."
Elsewhere, European soccer clubs Valencia CF, Manchester City FC and West Ham FC have "built up eSports teams or signed players," and professional athletes with ties to eSports include the NBA's Jeremy Lin and Jonas Jerebko, Major League Baseball's Jimmy Rollins and Alex Rodriguez, and retired basketball star Shaquille O'Neal.
Topics:
Adam Hopkins
,
Advertising
,
Alex Rodriguez
,
Apex
,
Apple
,
Dignitas
,
Disney
,
Dota 2
,
Elevation Partners
,
ESPN
,
eSports
,
Gaming
,
Greg Richardson
,
Jeremy Lin
,
Jimmy Rollins
,
Jonas Jerebko
,
League of Legends
,
MLB
,
NBA
,
New Jersey Devils
,
Newzoo
,
NextEquity Partners
,
NHL
,
Philadelphia 76ers
,
Scott O'Neil
,
Shaquille O'Neal
,
Sports
,
TBS
,
Team Dignitas
,
Time Warner
,
Video Game
,
WME/IMG