Federal Communications Commission chair Tom Wheeler continues to promote his plan to "unlock" the set-top box marketplace, ending the dominance of cable and satellite TV companies. Opposing the plan are, no surprise, those same cable and satellite companies, including Comcast and AT&T's DirecTV, which reap profits of $20 billion a year in set-top-box rentals. CBS also opposes the plan, as do other studios that believe regulation will get in the way of quickly making their content available on multiple platforms.
According to Bloomberg, under Wheeler's proposal, "pay-TV companies would have to provide online applications that grant access to their programming to independent device makers," including Google, Amazon, TiVo, and Roku, with programming from sources including Netflix, YouTube, and Hulu, the latter of which has 12 million subscribers.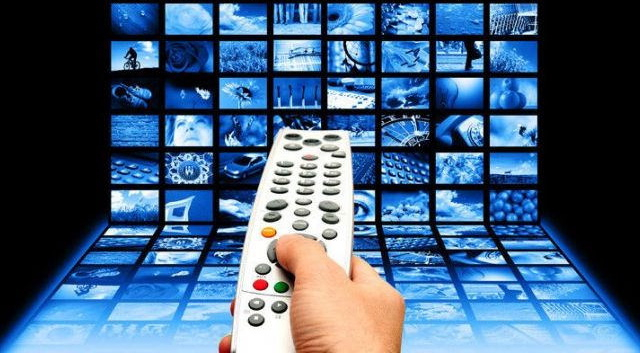 Democratic Senator Richard Blumenthal from Connecticut calls the situation a "classic inside-the-Beltway versus the people of America issue."
"Outside the Beltway there is no question that consumers deserve to save money through more choice and more competition," he said. Wheeler has stated that consumers each pay more than $231 per year for STB rental, because they don't have "meaningful alternatives."
Comcast, however, notes that it provides channels via Roku and Samsung smart TVs; Charter Communications has also tested providing programming via app and Roku. "It's an environment where the amount of choice for consumers is high and accelerating," said Comcast chief financial officer Michael Cavanagh. "So the idea that there's a need for a government mandate in that space strikes us as odd."
Pay-TV providers also want to hold on to STB rentals because the boxes "store detailed data about what shows viewers watch," valuable information for negotiating with advertisers.
But the move to alternative devices seems inevitable to others. STBs are "antiquated" said New York University professor Nicholas Economides, who notes that Microsoft, Google and Apple could "come up with search functions that outperform today's typical set-top box experience," creating "easier access to programming outside cable's bundle of channels."
"The day of the traditional big, heavy company-controlled set-top box is over," said Roku founder/chief executive Anthony Wood, who notes the rise of HBO Now, Time Warner's streaming service and Dish Network's Sling TV. "The cable stranglehold on distribution broke awhile ago."
Computer & Communications Industry Association president Ed Black points out that the end of cable/satellite dominance could produce results similar to the break-up of AT&T's telephone monopoly. "When we got rid of the black AT&T phones, nobody really could tell you there's going to be a fax machine and cell phones and all the things that came after," he said. "When you do not have dominant company control, when you have lots of companies trying to get into this space — there's an explosion of creativity and products."
Public Knowledge attorney John Bergmayer, whose group supports Wheeler's proposal, notes that the "FCC rule might accelerate" the move to alternative devices or "might have no impact." He agrees that market forces have "already started the process" but points out the difference between cable companies that support some platforms and the FCC proposal, which mandates "support all of the major platforms."
Topics:
Amazon
,
Anthony Wood
,
Apple
,
AT&T
,
Cable
,
CBS
,
Charter Communications
,
Comcast
,
DirecTV
,
Ed Black
,
FCC
,
Google
,
HBO Now
,
Hulu
,
John Bergmayer
,
Michael Cavanagh
,
Microsoft
,
Netflix
,
Nicholas Economides
,
Public Knowledge
,
Richard Blumenthal
,
Roku
,
Samsung
,
Satellite
,
Sling TV
,
Smart TV
,
STB
,
Studios
,
TiVo
,
Tom Wheeler
,
YouTube