At the International Broadcasting Convention in Amsterdam on Friday, FIFA and Sony announced that next year's World Cup Final in Brazil will be produced in 4K. Sony also revealed it is developing production equipment to support 8K technology, and that 8K broadcasts are being planned for coverage of the Tokyo Olympic Games in 2020. Sony hopes the announcements will help spark interest in Ultra HD, including the ultra sharp 8K, which is 16 times the resolution of current HD offerings.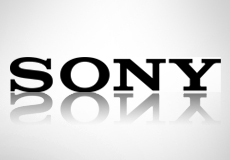 "Sony is part of NexTV-F, a $31 million government-backed consortia comprising Japanese electronics manufacturers, public broadcaster NHK and other stakeholders to forward 4K and 8K Ultra HDTV," writes Adrian Pennington for The Hollywood Reporter.
According to Shoji Nemoto, corporate executive officer and president of Sony's Professional Services Group: "The Japanese government has accelerated 4K and 8K in order to be ready for the 2020 Olympic Games, and we will prepare a team to develop 8K [technology]."
The World Cup news follows the 4K testing at the FIFA Confederations Cup we reported on earlier.
"The World Cup Final in 4K is the next natural evolution," suggests FIFA TV director Niclas Ericson. "We needed to be sure we had the technology that could deliver the trial this summer. We believe 4K will create a richer and more exciting viewing experience for viewers."
Sony has two new NXCAM camcorders, the NEX-FS700RH and the NEX-FS700R, both featuring 4K Exmor Super35 CMOS sensors. According to Pennington in a related THR article, the company "also announced a new video server, the PWS-4400 Multiport AV unit, capable of 4K and HD recording; two prototype 4K OLEDs; and a 4K 60p SXRD projector."
"The move by FIFA is a big first step for Ultra HD," said Katsunori Yamanouchi, VP of Sony Professional Solutions Europe. "It will help broadcasters understand the product and, when audiences see it — perhaps at public venues — it will begin to generate demand."
"We've been in touch with many broadcasters who have declared an interest in 4K including BSkyB, Sky Italia, Sky Deutschland and they are continuing to test it," he added. "As always with new technology though, we have a chicken and egg situation where content is needed."
Related News:
It's Official: FIFA World Cup Final Will Go 4K, The Hollywood Reporter, 9/13/13
IBC: Do We Really Need to Go Beyond HD?, The Hollywood Reporter, 9/14/13
IBC: BT Planning Ultra HD Transmission Test, The Hollywood Reporter, 9/9/13
Topics:
4K
,
8K
,
Amsterdam
,
Brazil
,
Broadcast
,
BSkyB
,
BT
,
Camcorder
,
CMOS
,
Convention
,
Ericson
,
FIFA
,
HD
,
HDTV
,
Hi-Def
,
IBC
,
Japan
,
Nemoto
,
NexTV-F
,
NHK
,
OLED
,
Olympics
,
Projection
,
Projector
,
Sky Deutschland
,
Sky Italia
,
Soccer
,
Sony
,
Sports
,
Television
,
Tokyo
,
TV
,
UHD
,
UHD TV
,
Video Server
,
World Cup
,
Yamanouchi