Hulu announced yesterday that its subscribers will have the ability to add Showtime for $8.99 per month starting in time for the July premieres of "Ray Donovan" and "Masters of Sex." The deal represents the first time that the streaming VOD service has partnered with a premium cable channel to drive subscriptions. Hulu customers will still need to pay $7.99 per month to stream the other available content. Hulu, which originally launched as a free, ad-supported service, recently rebranded itself by removing the word "Plus" from the name of its paid tier.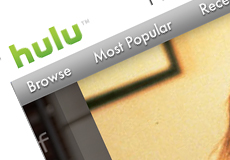 Hulu currently has about 9 million subscribers. While this marks an increase over last year's 6 million, it lags behind Netflix's 40 million U.S. subscribers.
"The deal with Showtime is the latest example of how a newly aggressive Hulu is willing to embrace the existing TV ecosystem while trying to make inroads against Netflix, which is often openly out to disrupt it," reports The Wall Street Journal.
"For CBS Corp.'s Showtime, the arrangement represents another major digital distributor for its broadband-only offering, which is debuting in early July with partners such as Apple Inc., Sony and Roku."
The Hulu-Showtime deal is unique in that its $8.99 per month cost is less than Showtime's $10.99 standalone offering through Apple, Roku or Sony, and less than the $9.99 cost for Showtime through Time Warner Cable.
According to Re/code, the price difference "says a lot about Hulu's ambitions to build up its TV-on-the-Web service: Hulu says it will pay for the $2 discount out of its own pocket, in the hope of convincing more people to buy its base subscription service at $8 a month — for a total of $17 a month."
"What we're basically figuring is that by adding these two services together, we think that consumers are entitled to a discount. We really wanted to be aggressive coming out of the gate," said Tim Connolly, head of distribution for Hulu. "We're interested in selling Showtime, but we're more interested in selling Showtime and Hulu together."
Topics:
21st Century Fox
,
Advertising
,
Apple
,
Broadband
,
Cable
,
CBS
,
Comcast
,
Disney
,
Distribution
,
Hulu
,
Hulu Plus
,
Masters of Sex
,
Movie
,
Netflix
,
On Demand
,
Original Programming
,
Pay TV
,
Premium Cable
,
Ray Donovan
,
Roku
,
Showtime
,
Sony
,
Streaming
,
Subscriber
,
Subscription
,
Tim Connolly
,
Time Warner Cable
,
Video
,
VOD