Hulu will try its hand at programmatic advertising with a private ad exchange that should make buying ads more similar to the experience on Facebook or Twitter. The new automatic ad buying service will rely on Facebook video ad exchange LiveRail, but won't leave the company's traditional salespeople out of the equation. To make ads more valuable, Hulu will combine its own data with that of the advertiser to more narrowly target relevant viewers. Show-specific sponsorships won't initially be offered.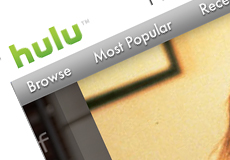 The new advertising will at first be targeted only at advertisers with upfront deals with Hulu and experience buying ads programmatically, according to Advertising Age. Hulu, which is owned by NBCUniversal, Fox and Disney, will "let brands combine their own data with Hulu's information on people's age, gender, location and what shows they watch as well as data from companies within Oracle's data-management platform."
Hulu senior vp of advertising Peter Naylor calls the streaming video channel's move to programmatic as "a bit of a watershed for the premium video-on-demand space." Naylor reports that he will "enable my grown-up sales force who sell sponsorships to also sell programmatically," noting that it will not be "put in a silo."
Ad Age says that publishers such as Hulu have been wary of turning to automated ad sales "over concerns that it would devalue what they're selling," and, indeed, Hulu is moving cautiously in the space to protect its ad revenue. "The more targeted you get with a campaign, the [ad prices] typically increase," says Naylor. "When you start using data to find target audiences that are increasingly scarce to find, that must come with a premium."
Although show-specific sponsorships won't be available, Hulu plans to make its inventory on all its sites, mobile apps and connected-TV apps available through the new private exchange. Ad Age notes that Hulu already tried out programmatic advertising in 2013, by allowing some automated ad-buying companies to bid against its inventory. "But advertisers opting for the automated route had to pay more per ad than those dealing directly with Hulu's ad sales teams," it reveals.