Hewlett-Packard reportedly plans to split its company into two parts, separating its personal computer and printer businesses from its corporate hardware and services operations. According to insiders, the company is expected to outline the plans today. A number of large companies have recently split, in an effort to better mange different growth profiles. The anticipated HP division could result in two publicly traded companies, with each entity worth in excess of $50 billion in annual revenue.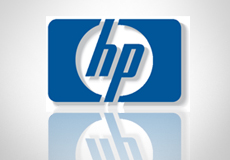 One person familiar with the plans indicates that HP envisions better long-term potential for corporate hardware and services than the PC and printer businesses, since the company has suffered increased competition and recent sales declines.
Some industry analysts have speculated that the separation could lead to additional deals, such as a merger with data-storage equipment maker EMC Corp., for example.
The growing trend of breakups and spinoffs has resulted from the idea that tech companies with a narrower focus can perform better. In many cases, shareholders have supported this belief.
"The planned breakup is one that Palo Alto, Calif.-based HP and its investors have long contemplated," reports The Wall Street Journal. "HP came close to hiving off its PC operation in 2011, when it announced the ill-fated acquisition of U.K. software company Autonomy Corp. HP said then it was exploring a separation of its PC business, only to decide two months later to hold on to it amid pressure from shareholders, which led to the departure of then-Chief Executive Leo Apotheker."
"HP in 1999 spun off Agilent Technologies, a maker of electronic-testing gear and other hardware. Agilent subsequently announced plans to break itself up," notes WSJ. "In 2012, under current HP Chief Executive Meg Whitman, the company reorganized itself to combine the PC business with its more profitable printer operation, helping pave the way for the current plan."
Whitman is expected to serve as chairman of newly named HP Inc. (the PC and printer operations) and CEO of Hewlett-Packard Enterprise (corporate hardware and services).
Updates:
Hewlett-Packard Announces Breakup Plan as Technology Landscape Shifts, The New York Times, 10/7/14
Hewlett-Packard: Will Slimmer Make Stronger?, The Wall Street Journal, 10/6/14
Breaking Up Is the New Thing to Do, The New York Times, 10/6/14