HBO's standalone streaming service HBO Now, which launched in April 2015 exclusively for Apple TV, currently has about 800,000 paid subscribers, the cable network announced this week. Since it is now available across a variety of devices and does not require a traditional TV subscription, the $15-per-month service is primarily targeting cord cutters and cord nevers, who are willing to pay for Internet connectivity but not necessarily a cable or satellite service. HBO's goal is to reach half of the 10 million U.S. homes that have Web access but no TV subs.
"We see an enormous amount of opportunity ahead," said Richard Plepler, chief exec of HBO, who noted that additional growth would result from new original programming, increased marketing efforts and worldwide expansion.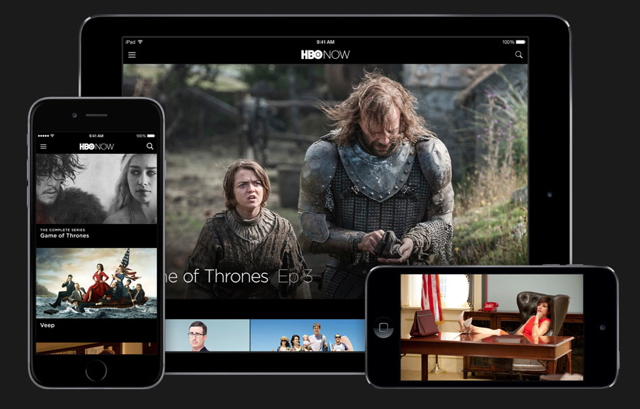 According to The New York Times, "The service was a 'significant contributor' to the 2.7 million total subscribers the premium cable network added in the United States last year, HBO's parent company, Time Warner, said on Wednesday during a conference call. HBO has about 50 million subscribers in the United States, and 130 million subscribers worldwide."
While the 800,000 subs may seem paltry compared to the 43.3 million paid Netflix subscribers in the U.S., HBO Now has new series coming from Jon Stewart and Bill Simmons in addition to a daily newscast from Vice and a "Sesame Street" offering. The service also has plans to be made available on PlayStation and Xbox game consoles.
"We're just getting started," said Plepler.
Topics:
Apple TV
,
Bill Simmons
,
Cable TV
,
Cord Cutters
,
Cord Nevers
,
HBO
,
HBO Now
,
Internet
,
Jon Stewart
,
Marketing
,
Movies
,
Netflix
,
News
,
Original Programming
,
OTT
,
PlayStation
,
Premium Cable
,
Richard Plepler
,
Sesame Street
,
Streaming
,
Streaming Devices
,
Subscribers
,
Subscription
,
Television
,
Time Warner
,
TV Shows
,
Vice
,
Video
,
Xbox