The Motion Picture Association of America just signed a pact with Donuts, the largest operator of new domain-name extensions, to cooperate against large-scale piracy. Under the terms of the agreement, the MPAA will first attempt to contact the third-party registrar/hosting provider for resolution. If that fails, and Donuts has "clear evidence of pervasive copyright infringement," the company will put the domain on hold or suspend it. Among Donuts' domain-name extensions are .movie and .theater.
Variety reports that Donuts, founded in 2010 in Bellevue, Washington with $100 million in funding, claims to have registered more than 907 names in the top-level domain since it opened .movie registrations in mid-2015. The company also reports more than 1.3 million names registered overall, to its other 185 top-level domains including .academy, .business, .company, .email, .media, .watch, .services and .technology.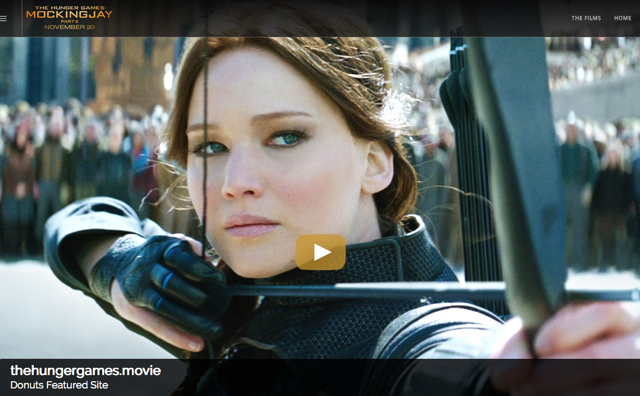 Among the legit companies that have taken on the new domain extensions is Lionsgate, which did so for "The Hunger Games" franchise, as well as "Dirty Grandpa" and the upcoming "Gods of Egypt."
MPAA chairman Chris Dodd says the new pact "demonstrates that the tech community and content creators can work together on voluntary initiatives to help ensure vibrant, legal digital marketplaces that benefit all members of the online ecosystem."
Jon Nevett, co-founder/executive of Donuts, agrees. "This is a groundbreaking partnership and one we're proud to undertake. Donuts… is committed to a healthy domain-name environment, and this is another step toward a safe and secure namespace."
The approval of new "generic top-level domains" began in spring 2013 with the approval of the Internet Corporation for Assigned Names and Numbers, the not-for-profit org that coordinates IP addresses and domain names. Among other companies offering domain-name extensions is the Australia-based Motion Picture Domain Registry, which operates the .film top-level domain. MPDR says, however, that .film registrants must be members of an approved movie association, body or union.
Topics:
Australia
,
Bellevue
,
Chris Dodd
,
Copyright
,
Copyright Infringement
,
Dirty Grandpa
,
Domain
,
Domain Names
,
Donuts
,
Gods of Egypt
,
Internet Corporation for Assigned Names and Numbers
,
IP Address
,
Jon Nevett
,
Lionsgate
,
Motion Picture Association of America
,
Motion Picture Domain Registry
,
Movies
,
MPAA
,
Partnership
,
Piracy
,
The Hunger Games
,
Video
,
Washington