AT&T reported advances made by HBO in Q2 2021: a net gain of 2.85 million total domestic HBO Max and HBO subscribers, including 2.38 million retail net additions, for a total of 47.0 million at the end of the period, representing a gain of 10.7 million over the last year in the United Sates. HBO and HBO Max counted 67.5 million customers worldwide, up 12 million from last year. AT&T chief financial officer Pascal Desroches noted that the numbers exceeded Wall Street forecasts as well as AT&T's own expectations.
Variety reports that, "the growth of HBO Max has been boosted by WarnerMedia's controversial strategy of releasing Warner Bros.' entire 2021 movie slate day-and-date in theaters and on the SVOD service." AT&T is "in the midst of spinning off WarnerMedia, in a proposed combo with Discovery expected to be completed by mid-2022 pending regulatory approvals."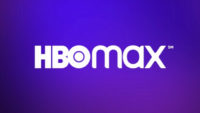 In 2022, WarnerMedia will releases tentpole movies into theaters with a "traditional exclusivity window" and chief executive Jason Kilar said it will premiere 10 movies exclusively on HBO Max, "while shortening theatrical windows for other titles to 45 days."
HBO Max with ads debuted on WarnerMedia on June 2, priced at $9.99/month versus the ad-free price of $14.99/month. On June 29, it "launched HBO Max in 39 territories in Latin America and the Caribbean … [and] may push the HBO Max launch in European markets to early 2022." WarnerMedia Q2 revenue was $8.8 billion, up 30.7 percent from a year-ago quarter, although its operating income was down 11.3 percent to $1.7 billion due to "continued HBO Max investment and higher sports costs."
Also in Q2, HBO Max, which launched in late May 2020, saw a 39 percent year-over-year increase in "direct-to-consumer subscription revenue." Excluding HBO commercial subscribers, "domestic HBO Max and HBO average revenue per subscriber in the quarter … was $11.90, up from $11.72 per month in the prior quarter."
With HBO Max's encouraging numbers, "AT&T said it now expects 70 million to 73 million global HBO Max/HBO subscribers by the end of year, replacing the earlier forecast of 67 million to 70 million worldwide subscribers."
The New York Times reports that Discovery is about to take charge of WarnerMedia, which includes CNN, the Warner Bros. film and TV studios and the Turner cable networks. "The only thing I can promise you is change," said Kilar. "There is no doubt that change is coming, and that's appropriate because we live in a dynamic time."
NYT notes that, "the deal, which is expected to close around the middle of next year, will create the second-largest media business in the United States, behind The Walt Disney Company and ahead of Netflix and NBCUniversal." Kilar said he met with Discovery head David Zaslav but "he hadn't broached the topic of his employment."
Topics:
Advertising
,
AT&T
,
CNN
,
David Zaslav
,
Day-and-Date
,
Discovery
,
Disney
,
Exclusivity Window
,
HBO
,
HBO Max
,
Jason Kilar
,
Movie
,
NBCUniversal
,
Netflix
,
Pascal Desroches
,
Sports
,
Streaming
,
Subscriber
,
Subscription
,
SVOD
,
Turner
,
Video
,
VOD
,
Wall Street
,
Warner Bros.
,
WarnerMedia