NPD Group reports that "connected TV devices" were in 46 million U.S. homes at the end of Q2 2015. That figure represents about half of all U.S. homes with an Internet connection. NPD defines "connected TV device" as one that connects to the Internet and allows the user to access apps (including connected devices such as smart TVs, game consoles, streaming media players and Blu-ray Disc players). According to NPD executive director John Buffone, the 4 million year-over-year jump is attributable to increased sales of smart TVs and a surge of streaming services.
"Sales of TVs with apps have skyrocketed, their user interfaces have improved, and there has been a surge in available premium services and programming," said Buffone. "We're living in the Golden Age of TV, where significant investments are being made in developing original series."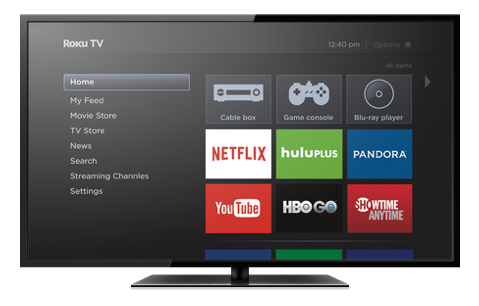 "NPD says 45 percent of TVs sold in the U.S. in Q2 2015 supported apps," reports VentureBeat. "That's up from 34 percent last year and 24 percent two years ago. It naturally follows that as more smart TVs are purchased, consumers are connecting more of them to the Internet: 69 percent of all installed Internet capable TVs were online in Q2 2015. That's up from 61 percent last year and 45 percent two years ago."
According to NPD, the top TV apps, in order of popularity, include Netflix, YouTube, Amazon Instant Video, Hulu, and HBO GO/Now.
Meanwhile, Leichtman Research Group found in a new study that 83 percent of U.S. households subscribe to some type of a pay TV service, down from 87 percent in 2010. "Of homes without a pay TV service, 63 percent get an SVOD service, and 62 percent have an over-the-air TV antenna," notes Multichannel News.
Topics:
Amazon Instant Video
,
Apps
,
Blu-ray Disc
,
Connected TV Devices
,
Game Consoles
,
Golden Age of TV
,
HBO GO
,
HBO Now
,
Hulu
,
Internet
,
John Buffone
,
Leichtman Research Group
,
LRG
,
Movies
,
Netflix
,
NPD Group
,
Original Series
,
OTT
,
Pay TV
,
Programming
,
Smart TV
,
Streaming
,
Streaming Media Players
,
SVOD
,
Television
,
TV Shows
,
User Interface
,
Video
,
YouTube