Amazon took a $170 million write down in October, largely due to its Fire smartphone, which was priced the same as the iPhone, a fact that drew strong criticism. Despite offering a free year of Prime membership and steep price cuts, the Amazon Fire failed to gain traction. Now, taking that lesson to heart, Amazon will release, in time for the holidays, a $50 tablet, making it one of the least expensive such devices on the market. Experts wonder if the compromises required to achieve that price will leave consumers dissatisfied.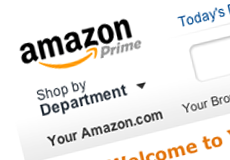 "Such inexpensive tablets typically come with compromises like inferior screen quality, durability or battery life in comparison to more expensive tablets," notes The Wall Street Journal, which reports that the tablet, which will have a 6-inch screen like Amazon's more expensive Fire HD tablet, will feature mono audio rather than stereo.
To lower costs, Amazon also outsourced much of the new tablet's development to Shanghai Huaqin Telecom Technology Co. and Taiwan's Compal Communications Inc., among other overseas firms. (Compal has previously worked with Apple and Hewlett-Packard.)
Amazon chief executive Jeff Bezos has always stated that he would rather the company's profits come from selling services for the devices, such as e-books and video rentals, than the devices themselves. That's why he initially set a goal for a $50 Fire tablet and Kindle e-reader. E-reader technology was too difficult to enable Bezos to drop the price for the Kindle, which is currently priced at $79 for the least expensive version. How the $50 tablet measures up remains to be seen.
"Will people tolerate a potentially inferior experience just because a tablet is $50?" asks Forrester Research analyst Frank Gillett. "Amazon has to be very careful about what they're giving up to get to that low price point."
Amazon laid off dozens of engineers at its Lab126, which worked on the Fire phone, and also put other development projects on the back burner, including a projector device, a smart stylus and 14-inch tablet. It's still developing a high-end computer for the kitchen, a tablet with a 3D screen and an e-reader battery that can last two-years on a single charge, says WSJ.