Amazon's advertising and e-commerce businesses are growing in strength, challenging the dominance of Google and Facebook. That's because Amazon holds the key to a very important piece of information for advertisers — what people buy — and the tech behemoth is beginning to leverage that data. Amazon still makes most of its revenue via e-commerce and Amazon Web Services, but in the first three months of 2018, revenue for advertising jumped 139 percent to $2 billion. This shift has advertisers concerned.
According to Advertising Age editor Brian Braiker, "The scary part for marketers is that [data] is all walled off, and if you want the special sauce you have to play by Amazon's rules."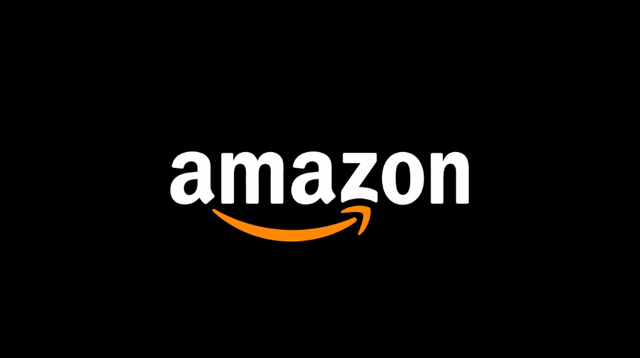 Amazon is known for "building businesses over years without profit, squeezing out competitors along the way," reports NBC News, which is what makes the advertising industry nervous. "Amazon as a business doesn't like the middleman," said Forrester Research analyst Collin Colburn. "And agencies are the middleman."
Currently, Facebook and Google are "the dominant forces in online advertising," accounting for more than half of digital ad spending this year. Vying for third place in the global digital advertising market are Microsoft, Twitter, Snapchat and Verizon's Oath. According to eMarketer, this worldwide market will grow 61 percent to $316 billion in 2019.
The research firm also "projects Amazon will leapfrog them all with a familiar Bezos-approved strategy — patience in the short term with an eye on dominance in the long term." EMarketer senior director of forecasting Monica Peart reported that Amazon, now in fifth place, is "on track to be No. 3 by 2020."
"It remains an open question as to when Amazon will take advantage of its significant reach and dominance in rich shopper data to ramp up the placement of ads in other areas," she said.
One of Amazon's strengths is its use as a search engine, "with one consumer survey finding almost half of all product searches start on Amazon rather than Google," and the company serving search ads alongside search results. The New York Times reported that Amazon also has "around 100 private label brands."
"I think Amazon will do retail search and take Google to the cleaners," said Cenkos Securities analyst Alex DeGroote. "Slowly over time you will use Amazon as your retail search engine rather than Google."
Amazon also has a growing media business with its 100 million-member Amazon Prime subscription program, including video ads for $2.8 million per package around its Thursday night NFL games. It sells ads on the homepages of Amazon Fire tablets, Kindle e-readers and movie database IMDb, as well as Twitch, which reaches young men.
The company is getting into programmatic ad buying across the Internet, and indicated it might sell ads on Alexa. That's why advertisers weigh "the short-term opportunity that Amazon offers" versus the fact that its participation "could be providing the company with the data and market power it needs to eventually run them out of business."
Topics:
Advertising
,
Alex DeGroote
,
Alexa
,
Amazon
,
Amazon Fire Tablet
,
Amazon Web Services
,
Brian Braiker
,
Cenkos Securities
,
Collin Colburn
,
E-Commerce
,
eMarketer
,
Facebook
,
Forrester Research
,
Google
,
IMDb
,
Jeff Bezos
,
Kindle
,
Marketers
,
Microsoft
,
Monica Peart
,
NFL
,
Oath
,
Programmatic Ad Buying
,
Search
,
Snapchat
,
Twitch
,
Twitter
,
Verizon