Gray Television and Raycom Media jointly announced plans to combine their companies in a $3.65 billion cash-and-stock deal. Gray will acquire Raycom for $2.85 billion in cash, $650 million in a new series of preferred stock, and 11.5 million shares of Gray common stock. After spinning off nine stations, the combined company will operate 142 stations in 92 markets. Raycom president and CEO Pat LaPlatney will become Gray's president and co-CEO, while Gray's current chief Hilton Howell will serve as executive chairman and co-CEO.
"The deal comes at a time when the U.S. Federal Communications Commission is making it easier for media companies to buy TV stations in the same market, and for local stations to jointly sell advertising time," reports Reuters. "In November, the FCC voted to remove certain roadblocks to increased consolidation among media companies, potentially unleashing new deals among TV, radio and newspaper owners as they seek to better compete with online media."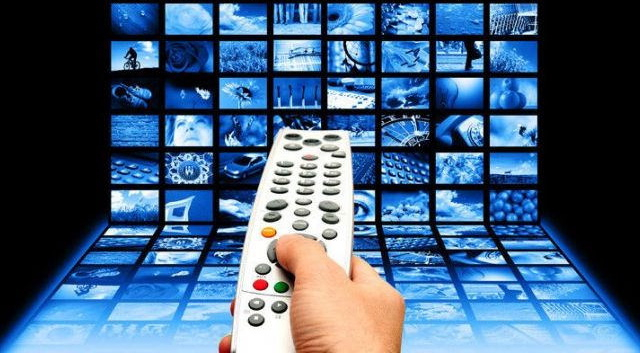 The combined company's portfolio of stations and markets will become the third largest in the United States. Gray's current portfolio reaches 10.4 percent of TV households in the U.S.; combined with Raycom, this will increase to 24 percent.
According to the press release, the combined company will consist of 142 stations, including the following broadcast assets:
A high-quality station portfolio that reaches 24 percent of U.S. television households, ranging from large markets such as Tampa-Sarasota, Cleveland, and Charlotte, to some of the smallest markets like Ottumwa, Fairbanks, Presque Isle and North Platte.
62 television stations ranked first in all-day Nielsen ratings in their local markets, which is the highest number of top-ranked television stations owned by any broadcaster.
92 percent of markets with the #1 or the #2 Nielsen rated local television station.
Nearly 400 separate program streams including approximately 165 affiliates of ABC, NBC, CBS, and Fox, and over 100 affiliates of CW, MyNetwork, and MeTV.
As part of the deal, Gray will acquire Raycom Sports, Tupelo Raycom, Broadview Media and RTM Productions.
"Raycom plans to sell or spin off units of Community Newspaper Holdings Inc., which owns community newspapers, and PureCars, a digital ad platform for the automotive industry," notes Reuters. "Gray said it will not acquire neither unit as part of the deal."
In order to obtain antitrust approval, stations in nine overlapping markets will be divested. The deal is expected to close in the fourth quarter of 2018.
Topics:
ABC
,
Acquisition
,
Advertising
,
Antitrust
,
Automotive
,
Broadcast
,
Broadview Media
,
CBS
,
CNHI
,
CW
,
FCC
,
FOX
,
Gray Television
,
Hilton Howell
,
Internet
,
Merger
,
MeTV
,
MyNetwork
,
NBC
,
Newspapers
,
Nielsen
,
Online Media
,
Pat LaPlatney
,
PureCars
,
Radio
,
Raycom Media
,
Raycom Sports
,
RTM Productions
,
Stock
,
Television
,
Tupelo Raycom
,
TV Stations