On its first day of availability, sales of Rockstar Games' "Grand Theft Auto V" have topped $800 million worldwide, reports publisher Take-Two Interactive (and the game has yet to make its debut in Brazil and Japan). "GTA V" has been praised by critics, averaging a 98 score on review site Metacritic and is expected to generate impressive numbers, despite a 22 percent drop in video game disc and console sales in 2012 due to the rise of online and mobile games.
"This is one of the few games we think will do well regardless of anything else that's happening," said analyst Arvind Bhatia of Stern Agee. Bhatia estimates that Rockstar spent approximately $160 million on the game's production — on par with the production budget for the film "Fast & Furious 6."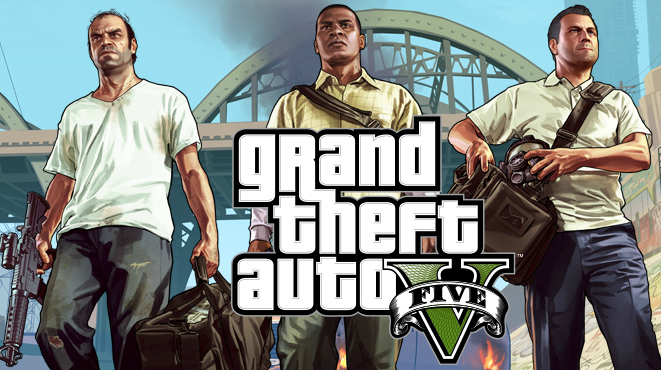 "Much of the reason for the huge budget — about as big as video games get — is because it took hundreds of developers at Rockstar more than four years to work on it," reports The Wall Street Journal. "For the game industry, that is an eternity. There is a new 'Madden NFL' sequel every August and a new 'Call of Duty' every November."
"We are incredibly proud of Rockstar Games' creative achievement and could not be more pleased with the success of this launch," said Take-Two CEO Strauss Zelnick.
"For perspective, last year's launch of Activision first-person shooter 'Call of Duty: Black Ops II' broke a personal first-day record after raking in $500 million," reports USA Today.
"GTA V" stars three criminals as they pull off heists in Los Santos, a fictional city based on Los Angeles. "The game features a non-linear structure, so players can freely explore the city and tackle missions or other quests whenever they choose," notes USA Today.
"The characters can scuba dive, sky-dive and play golf in between a series of large-scale heists," adds WSJ. "The game features 17 fully programmed radio stations, two television stations, tattoo parlors, a stock exchange, airplanes and medicinal marijuana shops. And, yes, a potentially disturbing number of automatic weapons and scantily clad women."
Topics:
Activision
,
Bhatia
,
Black Ops
,
Brazil
,
Budget
,
Call of Duty
,
Console
,
Crime
,
Drama
,
Fast & Furious
,
Film
,
Franchise
,
Game
,
Gamer
,
Games
,
Gaming
,
Grand Theft Auto
,
GTA
,
GTA V
,
Interactive
,
Japan
,
LA
,
Los Santos
,
Madden
,
Mobile
,
Movie
,
NFL
,
Rockstar
,
Stern Agee
,
Take-Two
,
Video
,
Videogame
,
Zelnick