Gracenote is trying to make radio ads more relevant — and hopefully less annoying — by personalizing them and introducing ad targeting to terrestrial radio consumers in vehicles. In Las Vegas next month, the company will be promoting the next generation of its automotive platform at the Consumer Electronics Show. Sony, which acquired Gracenote in 2008, is said to be looking to sell the audio-recognition software business to focus on fewer products.
According to GigaOM, "Gracenote has been cooperating with auto makers for more than ten years, and the company recently announced that its technology is now available in 50 million cars worldwide." During a demo of the technology, Gracenote President Stephen White said that it could eventually be used to "dynamically insert more relevant ads into traditional radio programming."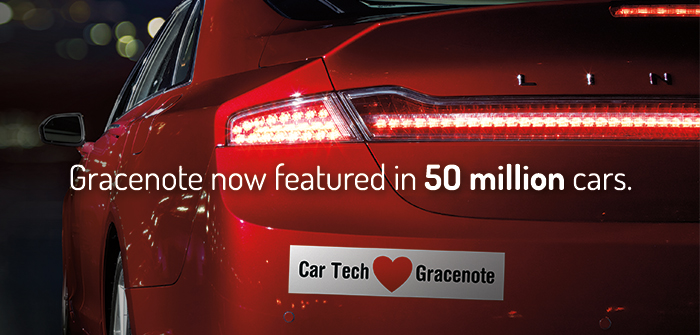 As Gracenote has expanded its technology to identify songs played on the radio, it's started looking at connecting music on terrestrial radio with online music services, "helping users to build on-demand playlists based on the song that just played on a radio station."
Bloomberg says Sony is "looking to shed units to focus on fewer products" and has hired Frank Quattrone's Qatalyst Partners to explore the sale of Gracenote. According to the article, Gracenote is "seeking to be an independent company and is talking with private-equity firms." It notes the unit has an annual revenue of $100 million to $200 million.
GigaOM says Gracenote has been building ad insertion technology for TV "for some time" and that the next step is to "ring that very same technology to the car, where listeners could be profiled based on the music they play, the car they drive, their location and other aspects to insert more relevant ads into the programming delivered from traditional terrestrial radio."
Topics:
Acquire
,
Ad
,
Advertising
,
Audio
,
Auto
,
Automotive
,
Bloomberg
,
Car
,
CES
,
Demo
,
Gracenote
,
Identify
,
Independent
,
Las Vegas
,
Music
,
On Demand
,
Online
,
Personalized
,
Playlist
,
Programming
,
Qatalyst
,
Quattrone
,
Radio
,
Recognition
,
Revenue
,
Software
,
Song
,
Sony
,
Targeting
,
Television
,
Terrestrial
,
Traditional
,
TV
,
White