Google kicked off its annual I/O developers conference yesterday with a three and a half hour keynote delivered before 6,000 attendees at the Moscone Center in San Francisco. In addition to a surprise appearance by CEO Larry Page, who discussed obstacles to technological progress and answered questions from software developers, the event detailed updates and new releases involving Google+, Google Maps, Hangouts, Google Play Music All Access, a special Galaxy S4 smartphone and more.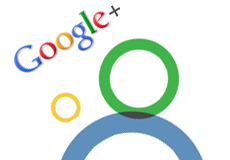 The following are several notable highlights:
"With the latest version of Hangouts, Google finally rolled its various messaging solutions like Talk and Google+ Messenger into one," reports The Verge. "And yep, Google Voice integration is on the way. Hangouts is most simply a messaging app for iOS, Android, Chrome, and Gmail. All your conversations stay in sync between each platform, just like with Facebook Messenger."
Google+ has received some interesting updates including a new newspaper-style mosaic layout that replaces the single vertical stream approach. The new version also features a photo gallery upgrade that allows users to enhance, categorize, and style photos — taking on related services such as Flickr.
As expected, Google announced its Spotify competitor. "Google Play Music All Access is Google's mouthful of an entry into the subscription-music ring, joining competitors like Spotify and Rdio," notes the article. "Available now with a free 30-day trial, the streaming music service is similar to what we've seen before, offering on-demand music from within your browser, the Google Music Android app, and on mobile browsers. Pricing has been announced at $9.99 a month but unlike Spotify and Rdio, All Access has no ad-supported tier."
Google unveiled a new Android game service, its answer to Apple's Game Center, which includes cloud saves, matchmaking and leaderboards. The service works across platforms, opening iOS and Web possibilities for developers.
The company also debuted a Search update in Chrome, in which the service is voice activated by users saying "OK Google" (for example: "OK Google, show me my photos from New York last year"). In addition to standard search functions, the service offers the ability to send email messages, set voice reminders, and search media attached to Google+ accounts.
In the hardware arena, Google did not announce a new Nexus as rumored, and announcements for Google TV merely involved some software updates, but the company did unveil a special Galaxy S4 smartphone running Android.
According to The Verge: "For many Android users who've been long clamoring for the 'ultimate' smartphone, this certainly has to jump near the top of the list; unlike the Nexus 4, the GS4 features LTE support on both T-Mobile and AT&T. It'll be available in late June for $649, putting it on par with full off-contract prices for both the 32GB HTC One Developer Edition and the 16GB iPhone 5."
Related articles:
"Google Introduces New Search Tools to Try to read Our Minds," The New York Times, 5/15/13
"Photos Take the Spotlight in Updates to Google's Social Network," The New York Times, 5/15/13
"Google Play Music All Access hands-on: Should you switch from Spotify or Rdio?" The Verge, 5/15/13
"Google Maps is Changing: Here's What it Looks Like," Business Insider, 5/15/13
Topics:
Android
,
App
,
California
,
Chrome
,
Facebook
,
Flickr
,
Galaxy
,
Gmail
,
Google
,
Google I/O
,
Google Play
,
Hangouts
,
I/O
,
iOS
,
Larry Page
,
Maps
,
Messaging
,
Mobile
,
Moscone
,
Music
,
Nexus
,
Rdio
,
S4
,
San Francisco
,
Social
,
Social Media
,
Spotify
,
Voice