Marketing data and analytics firm comScore has announced a partnership with Google to help advertisers understand specifically who is looking at their advertisments, and optimize the ads in real time. This partnership will combine Google's DoubleClick ad-serving platform and comScore's Validated Campaign Essentials (vCE) technology for measuring ad performance. The vCE technology will measure how viewers are interacting with Google advertisements.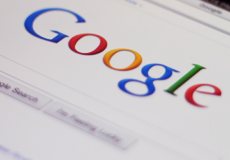 Google said the deal is part of its initiative to bring more transparency to advertising. ComScore's technology is unique in that it is the first time advertisers can see how effective their ads are in real time, and offers the ability to change ads on the spot to make them more efficient.
At first these tools will work with video and display ads on the desktop, and Google and comScore are hoping to extend this to measurements to mobile devices and other platforms.
Currently, 54 percent of advertisements on the Internet are not seen by anyone, according to estimates by comScore.
"It's going to, for the very first time, give advertisers and publishers real-time insights into whether their campaigns are delivering," said Neal Mohan, vice president for display advertising at Google.
"For Web publishers and media sites, Mr. Mohan suggested, better measurement will help them wrest more ad dollars from television, which gets about 60 percent of advertising spending even though people spend more of their time online than watching TV," reports The New York Times. "As for Web users? Perhaps we will finally see more relevant, interesting ads."
Topics:
Ads
,
Advertisement
,
Advertiser
,
Advertising
,
Analytics
,
Campaign
,
Comscore
,
Data
,
Desktop
,
Device
,
DoubleClick
,
Essentials
,
Google
,
Internet
,
Marketer
,
Marketing
,
Measure
,
Measurement
,
Mobile
,
Mohan
,
New York Times
,
Online
,
Partner
,
Performance
,
Publisher
,
Real Time
,
Realtime
,
Sites
,
Smartphone
,
Tablet
,
Technology
,
Television
,
Tool
,
Tools
,
TV
,
Validated
,
vCE
,
Video
,
View
,
Viewer
,
Web