For the first time, federal prosecutors are targeting people who have illegally distributed pirated versions of apps for Google's Android operating system. Numerous individuals are currently under investigation, and four men from Oregon and Florida have been charged with copyright crimes. The Justice Department is pursuing criminal charges, rather than going the traditional route with cease-and-desist letters from copyright holders or civil suits, in order to send a strong message to deter piracy.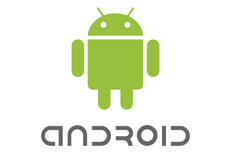 This is part of the Justice Department's efforts to target and prevent websites that host pirated material uploaded by others. According to The Wall Street Journal, the four men "have been charged with copyright crimes for allegedly making illegal versions of copyrighted apps or running websites where pay-for-apps were available for free download."
One suspect, Aaron Buckley, is fighting the charges, arguing that he is not responsible for what others were uploading onto his site, and that he intended to only distribute legal material. He created his website, Applanet, after winning a few thousand dollar prize in the 2009 Android app idea contest. After only one year, the site gained so many users that Buckley struggled to keep up, leading him to sell advertising on the site.
Kody Peterson is a 22-year-old from Florida who the Justice Department claims was operating a website with thousands of pirated apps. His attorney, Marcia Schien, said: "These are very young kids that started this and they don't have any way of knowing the full scope of legal ramifications of their conduct. It should have been a civil or a cease-and-desist notice. Not a federal case that exposes them to jail time."
According to legal experts, these criminal cases will only succeed if prosecutors can show that the defendants knowingly committed copyright violations.
Topics:
Android
,
App
,
Applanet
,
Apps
,
Buckley
,
Charge
,
Contest
,
Copyright
,
Crime
,
Criminal
,
Department
,
Distribute
,
Download
,
Federal
,
Florida
,
Google
,
Illegal
,
Infringement
,
Investigation
,
Jail
,
Justice
,
Justice Department
,
Law
,
Lawyer
,
Legal
,
Mobile
,
Operating
,
Oregon
,
Peterson
,
Piracy
,
Pirate
,
Pirated
,
Prosecution
,
prosecutor
,
Schien
,
Share
,
Sharing
,
Site
,
System
,
Target
,
Upload
,
Violate
,
Violation
,
Website