Tomorrow morning, the Speed and Fuel networks will be transformed into the much-hyped Fox Sports 1 and Fox Sports 2 channels, in a move intended to compete with ESPN. Fox has landed deals with college conferences Pac-12 and Big 12 football and basketball, Big East basketball, NASCAR, the UFC, Major League Baseball, World Cup soccer and, most recently, the U.S. Open golf championship. The TV everywhere companion app Fox Sports Go will not launch concurrently, as it continues its testing phase.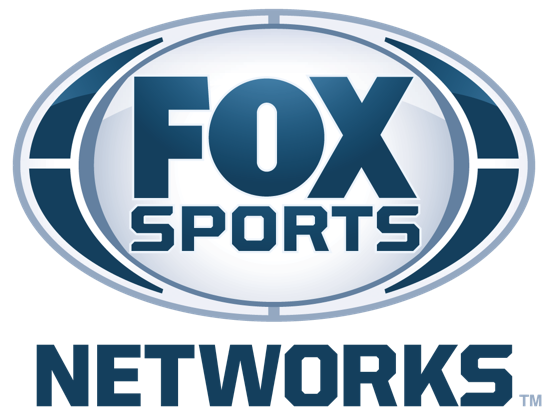 "Fox Sports 1 appears to be the stiffest competition for ESPN because of the resources of its parent, 21st Century Fox, and the ambitions of its chairman, Rupert Murdoch, whose failed challenge to ESPN in the 1990s inexorably led to the newest one," reports The New York Times.
"But even as it takes aim at ESPN, Fox Sports 1 has a long way to go to match an empire that is nearly 35 years in the making," suggests the article. Fox executives are looking to establish a competitive niche and derive inspiration from the company's "own history of industry-altering start-ups: Fox News Channel in 1996, which has upended cable news, and the Fox broadcast network's acquisition of NFL rights 20 years ago."
Some analysts believe Fox Sports will compete better with ESPN if it can deliver the NFL to one of its cable channels (its current NFL package is for broadcast only).
"We're going to spend a lot of time in marketing on fun," says Eric Shanks, co-president of Fox Sports. "It's not Saturday night laughs at the Chuckle Hut. But being tough is fun. Buzzer beaters are fun. Tailgating is fun. Slam dunks are fun. We feel there's a place in the sports landscape for a positive, fun, enthusiastic fan perspective on sports."
Going national with its sports channels will give Fox the best chance to leverage its heavy rights investments with fees paid by distributors that carry the channels.
"Fox had been getting in the neighborhood of 20¢ to 30¢ per subscriber each month for Speed (which will become Fox Sports 1) and about 20¢ monthly per sub for Fuel (which morphs to Fox Sports 2)," explains Variety. "Analysts expect subscriber fees from FS1 to triple in the short term (Fox was re-negotiating several deals with distribs of the two channels in the weeks leading up to the August 17 switchover)."
Fox Sports will include a mix of live events and studio shows. It will bring in Regis Philbin, Michael Kosta, Jay Onrait, Dan O'Toole and other personalities known for their lighthearted, humorous approaches. Notable Fox talent such as Troy Aikman, Erin Andrews, Terry Bradshaw, Joe Buck, Jimmy Johnson, Howie Long and Michael Strahan are also scheduled to appear on both broadcast and cable shows.
"Having seen their offerings to date, we feel in a very good position to compete," contends John Skipper, president of ESPN. "We relish that competition. It will sharpen us."
Skipper "has taken some high-profile steps to counter Fox Sports 1," notes NYT, "bringing back Keith Olbermann, swiping Jason Whitlock from Fox and hiring the political and sports statistician Nate Silver from The New York Times.
Related Stories:
Huge Upside for Launch of Fox Sports 1 and 2 Channels, Variety, 8/13/13
Sports Fans: Get Ready to Spend More Money to Watch Your Favorite Teams, Variety, 8/13/13
Fox Sports TV Everywhere Service is No-Show, as ESPN Beefs Up iPad App, Variety, 8/15/13
Fox Sports Go: New App to Launch with All-Sports Network, ETCentric, 3/7/13
Fox Sports 1 to Launch in August: All-Sports Cable Network, ETCentric, 3/5/13
Topics:
App
,
Baseball
,
Basketball
,
Big 12
,
Big East
,
Broadcast
,
Cable
,
College
,
Compete
,
Competition
,
Distributor
,
ESPN
,
FIFA
,
Football
,
FOX
,
FOX Sports
,
FOX Sports GO
,
Fuel
,
Golf
,
MLB
,
Murdoch
,
NASCAR
,
News
,
NFL
,
Pac 12
,
Professional
,
Shanks
,
Soccer
,
Speed
,
Sports
,
Television
,
TV
,
TV Everywhere
,
U.S. Open
,
UEFA
,
UFC
,
World Cup