TV networks and advertisers are teaming together to create a new kind of Twitter ad campaign. Fox and American Express have partnered to attach the credit card company's ads to clips of Fox TV shows, like "New Girl," that are shared on Twitter. It is American Express' way of interacting with consumers online in a more informal setting, and it may be the first partnership in which sponsors attach themselves to TV clips spreading on Twitter.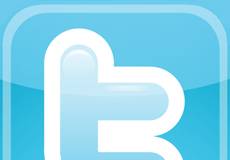 According to Variety, the joint partnership launched with last week's "Glee" episode and will continue with other shows like "Bones," "The Mindy Project," "So You Think You Can Dance," and others. The ads will roll prior to the network's clips.
The campaign is a result of Twitter's advertising outreach effort, Amplify. "Unveiled last year with ESPN football clips that included ads for Ford's Fusion tucked alongside them," Variety writes, "the Twitter offering attempts to draw revenue from the use of some of the nation's most-watched pieces of content: TV shows."
Jill Toscano, American Express vice president of media explains that the hook-up with Fox on Twitter allows the company "to be nimble and to be able to partake in the conversation quickly enough to be relevant and to be topical." The challenge, Variety writes, will be "com[ing] off as less buttoned-up in an emerging venue," compared with the company's more formal TV ads.
Whereas once broadcast networks may have been hesitant to let content spread online, now, "we are all about the social push," said Jean Rossi, Fox executive VP of sales.
Topics:
Ad
,
Advertisers
,
Advertising
,
American Express
,
Amex
,
Amplify
,
Bones
,
Campaign
,
Clips
,
Consumers
,
Content
,
Credit Card
,
Dance
,
ESPN
,
Football
,
Ford
,
FOX
,
Fusion
,
Glee
,
Jean Rossi
,
Jill Toscano
,
Network
,
New Girl
,
Online
,
Partnership
,
Revenue
,
Show
,
Social
,
Social Media
,
Social TV
,
Television
,
The Mindy Project
,
TV
,
Tweet
,
Twitter
,
Variety