Within 24 hours of Sunday's revival of "Arrested Development," episodes had reportedly been downloaded more than 100,000 times by file sharers looking to watch season 4 without paying. Copies were made available on various torrent sites shortly after Netflix released all 15 episodes. While the numbers do not compare to downloads of popular shows such as HBO's "Game of Thrones" and AMC's "Mad Men," they still represent a potential issue for Netflix.
"CEO Reed Hastings has long claimed that Netflix is winning the fight against piracy with convenience and a low price point, and the lower levels of 'Arrested Development' piracy may be an indicator that he's right," suggests paidContent. "However, 100,000 downloaders within a day isn't too shabby either, and the mere existence of these pirates is an interesting problem for Netflix to have."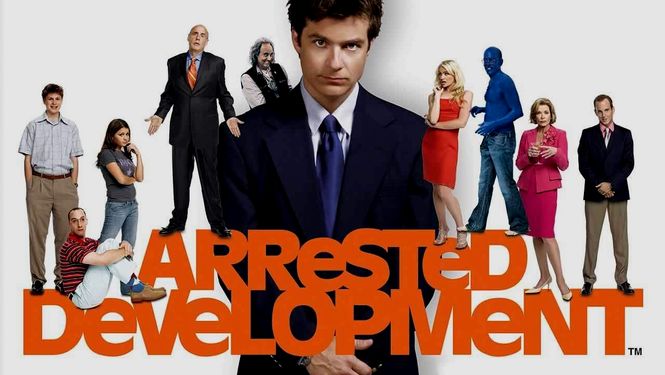 TV piracy has traditionally resulted in part by international windowing, which has led to viewers often downloading new episodes before licensing deals brought U.S. shows to networks legally in their home countries. "Some of Netflix's original content is going to be licensed in similar ways, simply because the company is cooperating with multiple partners who all have their own stake in the distribution chain," explains paidContent.
Ted Sarandos, chief content officer for Netflix, recently said in an interview with Stuff magazine that "BitTorrent traffic drops as the Netflix traffic grows."
In a blog response to the interview, Matt Mason, VP of marketing at BitTorrent, agreed that making content more accessible would help curb piracy, but argued "the assertion that BitTorrent traffic drops as Netflix is introduced to new markets."
"The new 'Arrested Development' included a sight gag on piracy," adds The Hollywood Reporter. "When the new episodes flashed back to old episodes, a watermark was included in the middle of the screen that read, 'Showstealer Pro Trial Version' — the joke being first, that Netflix couldn't afford to license old clips so it had to steal old television clips, and second, that 'Arrested Development' was a hugely pirated show in its heyday."
Related Stories:
Arrested Development on Netflix: 1 in 10 Viewers Binge-Watched All of Season 4, Huffington Post, 5/28/13
Netflix Shares Take a Hit from Disappointing Arrested Development Reviews, Forbes, 5/29/13
In Defense of Arrested Development, The Daily Beast, 5/28/13
Topics:
AMC
,
Arrested Development
,
BitTorrent
,
Broadcast
,
Cable
,
Distribution
,
Download
,
FOX
,
Game of Thrones
,
HBO
,
Licensing
,
Mad Men
,
Netflix
,
Pay TV
,
Piracy
,
Sarandos
,
Streaming
,
Subscription
,
Television
,
Torrent
,
TV
,
Video
,
Watermark