Online movie ticket service Fandango has entered an agreement to purchase Quantum Loyalty Solutions, a competitor that runs the popular Hollywood Movie Money gift certificate system. Studios often use Hollywood Movie Money to promote DVD and Blu-ray releases with tickets to theatrical releases. Fandango, which has been working on its own voucher system, generates revenue by processing online ticket sales and selling advertising on its site.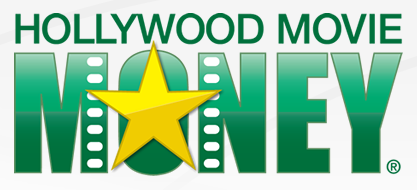 The acquisition draws the online ticket seller into a lucrative backwater of the movie business, according to Paul Yanover, Fandango's president. "We are in the promotional business currently but we think this is a big accelerator of that," he said. "These guys are very focused on this area. It's a great opportunity that aligns with a business we're already in."
"Studios pay Quantum a fee to handle the distribution and redemption of promotional (usually, free) tickets to movies, which are often used to bolster sales of DVDs and Blu-ray discs," reports The New York Times. "One recent offer: Buy 'Monsters Inc.' on Blu-ray and get free tickets to 'Monsters University.'"
Fandango has been building its own voucher business, but has faced competition from Quantum and its longstanding relationships with studios and theater owners.
"Quantum has a theater network that includes 36,897 screens," notes NYT. "Fandango, which is part of NBCUniversal, handles ticketing for about 21,000 screens."
"Fandango is expected to integrate the company by making its Hollywood Movie Money currency redeemable through Fandango's website and mobile apps, visited by more than 41 million moviegoers each month," explains Variety. "It also will enable consumers cashing in the currency to be able to purchase additional movie tickets accompanying them to a theater."
"The marriage of Quantum's promotions business and Fandango's ticketing platform will offer unprecedented new opportunities for studios, exhibitors and brands to engage with millions of moviegoers," Yanover said. "We look forward to working with the Quantum team to build on Hollywood Movie Money's momentum and help drive even more movie fans into theaters."
Topics:
Ads
,
Advertising
,
App
,
Blu-ray
,
Certificate
,
Cinema
,
Distribution
,
DVD
,
Exhibition
,
Fandango
,
Feature
,
Film
,
Gift
,
Hollywood
,
Marketing
,
Mobile
,
Movie
,
NBCUniversal
,
Promote
,
Promotion
,
Quantum
,
Quantum Loyalty Solutions
,
Redeem
,
Seller
,
Studio
,
Theater
,
Ticket
,
Voucher