Facebook announced that it will begin using popular photo- and video-sharing service Instagram, which it acquired last year for about $1 billion, as a new vehicle for delivering advertisements. The move marks the first attempt by Instagram to leverage its growing popularity for revenue (it has yet to generate income for social giant Facebook). The announcement came shortly before competitor Twitter released financial details regarding its planned IPO.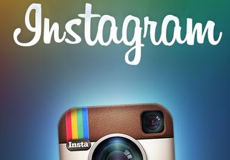 "Seeing photos and videos from brands you don't follow will be new, so we'll start slow," explained a Facebook spokesman, noting that the ads plan to be unobtrusive in an effort to avoid negatively impacting the Instagram user experience.
"We'll focus on delivering a small number of beautiful, high-quality photos and videos from a handful of brands," he said.
Ads should appear within the next few months in the U.S. Instagram, which currently touts 150 million active monthly users, says it will provide users with the option to hide ads they do not like.
"We'll also make sure you have control," explains the Instagram blog. "If you see an ad you don't like, you'll be able to hide it and provide feedback about what didn't feel right. We're relying on your input to help us continually improve the Instagram experience."
Instagram has been ramping up hiring since the acquisition and has hired executives to work on advertising. At the beginning of the year, Instagram only had 32 employees focused primarily on the product itself.
"Instagram's focus on the product and its hesitance to dip its toe into the advertising market mirror Facebook's early philosophy," reports The Wall Street Journal. "Facebook CEO Mark Zuckerberg initially resisted advertising on Facebook, rejecting even lucrative offers for banner ads and marketing gimmicks for fear of alienating users."
"Instagram has been equally careful to keep its growing user base happy, walking a tightrope between profitability and popularity. In December 2012, Instagram faced a backlash when it changed its terms of service to allow advertisers to use data and content from its users for ads. After the outcry, Facebook rolled back the policy."
Topics:
Acquire
,
Acquisition
,
Ad
,
Ads
,
Advertiser
,
Advertising
,
Banner
,
Brand
,
Facebook
,
Image
,
Instagram
,
IPO
,
Marketing
,
Mobile
,
Network
,
Philosophy
,
Phone
,
Photo
,
Policy
,
Profit
,
Public Offering
,
Purchase
,
Revenue
,
Share
,
Sharing
,
Smartphone
,
Social
,
Social Media
,
Tablet
,
Tweet
,
Twitter
,
Video
,
Zuckerberg