Facebook reportedly plans to unveil a new advertising platform next week that is designed to improve how marketers target and measure their online ads. Atlas, a re-tooled version of the Atlas Advertiser Suite that the social network purchased from Microsoft last year, intends to challenge Google's dominance in the online ad space. The new platform is expected to help marketers understand the engagement that results from ads on Facebook's services and third-party websites and apps.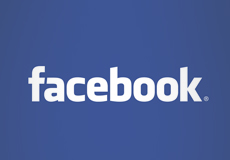 "It will also provide an automated ad-buying tool known in the industry as a 'demand-side platform' or 'bidder,' which will offer marketers the ability to buy ads that target Facebook's members as they move around the Web," reports The Wall Street Journal.
Facebook's platform intends to challenge Google's lead in the online ad space. "Some advertising executives say Facebook could provide marketers with better targeting capabilities and more detailed and accurate information about ad campaigns than they previously have had access to," notes the article.
Marketers will have more data to help measure and plan their campaigns since Facebook collects demographic info about its users in addition to info about the sites visited and the types of content accessed and shared.
Facebook's approach could be a practical alternative to cookies, which can be inaccurate and are not always effective on tablets and smartphones.
"With Atlas, Facebook hopes to fix those problems by linking users' ad interactions to their Facebook accounts, which can be used to track users across both desktop and mobile devices, albeit on an anonymous basis," explains WSJ. "Facebook already tracks users this way across its own service, but Atlas will now extend the functionality to other sites and apps."
Google is said to also be working on an alternative to cookies, but it has yet to be offered to marketers.