As part of Facebook's strategy to expand its video business, the social network is looking to stream professional sporting events. Most recently, Facebook signed an agreement with Major League Soccer and Univision that will give the social platform exclusive, English-language streaming rights for a minimum of 22 regular season games in the U.S. The games will stream via Univision Deportes' Facebook page, and the exclusive "Matchday Live" analysis shows produced by Major League Soccer will air on the MLS Facebook page. The first match-up is slated to stream this Saturday.
"Facebook executives are eager to bring more sports content to the platform given its popularity among its 1.86 billion monthly users," reports The Wall Street Journal. "About 35 percent of Facebook's monthly user base — or 650 million people — is connected to at least one sports page on the social network."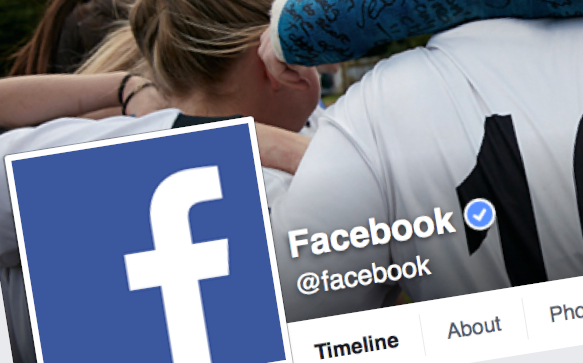 Yesterday, we reported that Facebook has already signed deals with the NBA's minor league system and the World Surf League. While soccer is most popular with its current global users, Facebook is also reportedly pursuing live streaming rights with Major League Baseball.
While live sports streaming will likely be critical to Facebook's larger strategy to introduce more compelling video content, WSJ notes that, "Acquiring media rights to major sporting events is challenging because so many are tied up in long-term deals with broadcasters."
However, the 2017 season deal with Univision and MLS could serve as a blueprint for the social giant's future plans.
"Facebook said it is still testing out potential ad revenue-sharing models, such as inserting an ad break in the middle of a live stream," explains WSJ. "The streams will include unique camera angles optimized for mobile viewing, Facebook-specific commentators, as well as interactive graphics and fan polls."
Topics:
Advertising
,
Baseball
,
Basketball
,
Broadcast
,
Facebook
,
Interactive
,
Licensing
,
Live Sports
,
Live Streaming
,
Major League Baseball
,
Major League Soccer
,
Matchday Live
,
MLB
,
MLS
,
Mobile
,
NBA
,
Soccer
,
Social Media
,
Sports
,
Streaming
,
Surfing
,
Television
,
United States
,
Univision
,
Univision Deportes
,
Video
,
World Surf League